PlayStation 4, PlayStation 5
Sifu The Sanctuary Detective Board Collectibles Guide
Where to Find All Detective Board Collectibles in The Sanctuary on Sifu for PS4 & PS5
Welcome to our Sifu Collectible Guide for the Detective Board in the Sanctuary Chapter of the game. There are 17 collectibles to find in The Sanctuary, however, only 8 need to be found as the remaining 9 are automatically added.
Newspaper
Inside the lobby of The Sanctuary, you will find a small waiting room to the left. On a table in there is a newspaper.
Inner Garden Door
After exiting the lobby, inspect the glass doors directly opposite you.
Room 206
Inside the very next building that you enter, go upstairs, and look for Room 206. Interact with the door to add it to your Detective Board. If you already have the Room 206 keycard from The Squats, then you can enter.
Flower Key
Inside Room 206, the Flower Key is sitting on the desk under the TV.
Fajar's Medical Report
Also inside Room 206 next to the above key, is Fajar's Medical Report.
Aromatic Garden Door
Progress through the area some more and you will come across a locked door which is revealed to be the Aromatic Garden Door.
Statue
On the far left of the garden is a seating area—somebody will be sitting there. Take out the enemies first and then search the seating area for a statue.
Alchemist's Vows
Just before Yang's office is a Jade Statue. On a table to the left of the statue is a scroll with the Alchemist's Vows.
Come back after you have killed Yang and try to get the True Ending for the final piece.
Sacred Mountain
You must defeat Yang but choose to spare him in the end and this will be the final piece of the Detective Board.
Other Chapters
Thank you for choosing PlatGet as your source for a Sifu Collectible Guide. You can find our other Sifu Collectibles guides for the other Chapters here:
Follow us on Twitter @GetPlat or Instagram @platget for updates on new reviews and guides, as well as small anecdotes about our platinum journeys.
We've Partnered with NordVPN
You may see links to NordVPN products and services on our site. Purchasing a NordVPN Subscription via one of these links is a great way to support us! You would be helping us continue releasing quality guides—as we'll receive a small commission—but you'll also get a great deal on the world's leading VPN!
Grab the Special Deal!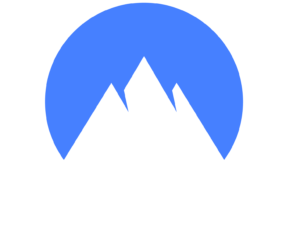 Other Guides & Maps for Sifu