Where to Find All Detective Board Collectibles in The Tower on Sifu for PS4 & PS5
Welcome to our Sifu Collectible Guide for the Detective Board in the Tower Chapter of the game. There are 17 collectibles to find in The Tower, however, only 7 need to be found as the remaining 10 are automatically added.
Art Auction
Right at the start of the chapter, you will be standing in front of a large reception desk. Head into a room to the left of it and you will find this flyer on a table at the back.
Elevator
Back inside the main lobby, there are two elevators. Inspect the one on the right to add it to the Detective Board.
Jin-Feng's Computer
Inside Jin-Feng's office on a desk is her personal computer. Inspect it and you will add it to the Detective Board. After inspecting it, you will be able to return to the Tech Guy in The Club and ask him for the Hacker's Key.
The Sanctuary
After fighting your way out of Jin-Feng's office and through a few more rooms, you will come to a small room with 4 enemies. On the back wall will be a flyer for The Sanctuary.
There will be nothing more to collect in The Tower during this run so come back later once you have obtained the Hacker's Key from the Tech Guy in The Club.
Jin-Feng's Safe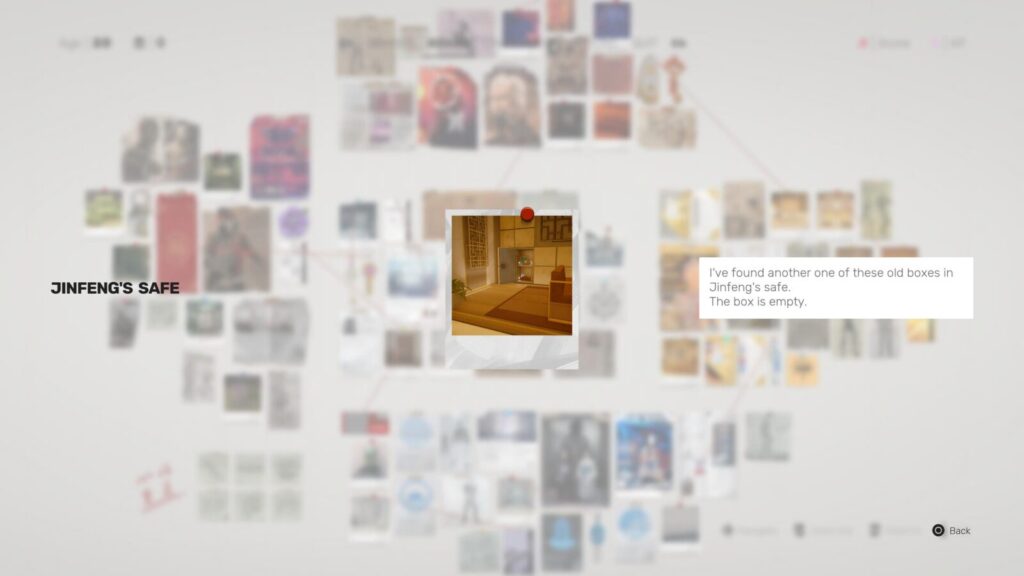 With the Hacker's Key in your possession, return to Jin-Feng's Computer and interact with it. It will open a safe in the right corner of the room.
Artist's Key
Inside the above safe is the Artist's Key.
The Guardian's Vows
Also inside the safe is the Guardian's Vows scroll.
Thank you for choosing PlatGet as your source for a Sifu Collectible Guide. You can find our other Sifu Collectibles guides for the other Chapters here:
Follow us on Twitter @GetPlat or Instagram @platget for updates on new reviews and guides, as well as small anecdotes about our platinum journeys.