PlayStation 4
Sekiro: Shadows Die Twice Combat Styles Locations Guide
Where to Find and How to Unlock All Combat Styles in Sekiro: Shadows Die Twice
Check out my Sekiro: Shadows Die Twice Trophy Guide for a full breakdown of the Platinum Journey and for more guides like this one!
There are 5 Combat Styles to find and unlock in Sekiro: Shadows Die Twice. Two of them are unmissable, however the other three can be missed if you aren't paying attention or choose the Shura ending. In order to learn a Combat Style, you must first find an Esoteric Text.
Below is a list of all the Combat Styles and where to find their respective Esoteric Texts.
Combat Styles Locations
Shinobi Arts
In order to unlock this Combat Style, fill up the XP gauge once. This will give you a Skill Point. Then return to the Dilapidated Temple and speak to the Sculptor. He will give you the Shinobi Esoteric Text which will unlock the Shinobi Arts.
Prosthetic Arts
In order to unlock this Combat Style, you first need to find at least 3 Prosthetic Tools. Check out our guide on where to find them, if you're having trouble. Once you have 3, speak to the Sculptor to fit them to your arm and afterwards, he will give you the Prosthetic Esoteric Text.
Ashina Arts
Make sure you pick this one up as soon as you can. Progressing the story will make this Esoteric Text unavailable. After you defeat Gyoubu Oniwa, travel to the Ashina Outskirts / Ashina Castle Idol. Turn around and head towards the stairs opposite the Idol. You should find a friendly NPC called "Tengu" inside a building here. Speak to him and he will tell you about the "rats" and task you with killing a few. Return to the Ashina Outskirts / Ashina Castle Idol and head up the path towards a single rifleman, kill him, and then hop the wall to your right. Here you should see 3 small enemies. These are the rats Tengu spoke off. Kill them and return to them. He will give you the Ashina Esoteric Text.
Temple Arts
Travel to the Senpou Temple, Mt. Kongo / Main Hall Idol. Exit the temple to the left and enter the cave on your right. Follow the cave until you have to drop down. After the drop, immediately turn around and crouch under a rock and follow the tunnel until you end up outside again. There should be a temple right in front of you and nowhere else to go. Open the temple and check inside for the Senpou Esoteric Text.
Mushin Arts
After defeating the Divine Dragon in the Purification Ending, you will be teleported to Kuro's Room in Ashina Castle. You will notice Emma kneeling over Isshin's corpse. Talk to her and she'll explain what happened. Keep talking to her and she will give you the Mushin Esoteric Text.
Thank you for choosing PlatGet as your source for this guide, consider checking out our reviews and guides! Hopefully, this guide helped you earn the Platinum. If not, then return to the Sekiro: Shadows Die Twice Trophy Guide and continue your journey!
Follow us on twitter @GetPlat or Instagram @platget for updates on new reviews and guides, as well as small anecdotes about our platinum journeys.
We've Partnered with NordVPN
You may see links to NordVPN products and services on our site. Purchasing a NordVPN Subscription via one of these links is a great way to support us! You would be helping us continue releasing quality guides—as we'll receive a small commission—but you'll also get a great deal on the world's leading VPN!
Grab the Special Deal!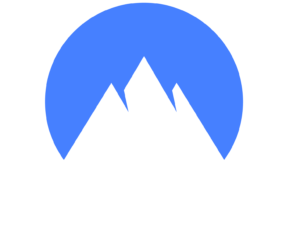 Other Guides & Maps for Sekiro: Shadows Die Twice