PlayStation 5
Alan Wake Remastered Trophy Guide
Trophies
1
3
5
42
FAQ
How long does it take to beat Alan Wake Remastered and unlock all trophies?
How difficult is it to beat Alan Wake Remastered and unlock all trophies?
Does Alan Wake Remastered have online trophies?
Does Alan Wake Remastered have difficulty-specific trophies?
Does Alan Wake Remastered have missable trophies?
Does Alan Wake Remastered have glitched trophies?
What is the minimum number of playthroughs required to unlock all trophies in Alan Wake Remastered?
Does Alan Wake Remastered have a Platinum Trophy?
Alan Wake Remastered Trophy Guide and Road Map for PlayStation 5
Welcome to our Alan Wake Remastered Trophy Guide. In this guide, you will find strategies and tips for unlocking every trophy on your way to the platinum. We have broken the journey up into easily digestible phases with expert information packed into each one. With this, anyone should be able to conquer this game and its challenges.
Alan Wake Remastered Trophy Guide – Before You Begin
Collectibles
Every collectible in Alan Wake will reappear on your second playthrough regardless of whether you picked them up except the Coffee Thermoses and Can Pyramids. If you'd rather go in blind on your first playthrough, be mindful of the fact that any thermos you pick up or can pyramid you knock over won't be present on your Nightmare run if you choose to follow our collectible guides.
Phase One – Complete Story on Easy & Find All Collectibles
For the first phase in our Alan Wake Remastered Trophy Guide, you should play through the story on Easy or Hard and gather all the collectibles—except the Nightmare Manuscript pages as they require you to unlock Nightmare difficulty first. There are a few chapter-specific trophies to look out for while you play the game but these can be attempted via chapter selection later if you'd prefer to focus solely on enjoying the game and/or gathering collectibles.
Story Trophies
The following trophies are guaranteed to unlock during a playthrough just for completing chapters.

Follow the Light
You were enlightened by a dream.

Let There Be Light
You have restored power.

Nordic Walking
Unlike Stucky, you enjoy incontestable health benefits. Namely, you're not dead.

Bright Falls' Finest
You finally managed to make that phone call.

Under a Thin Layer of Skin
You disobeyed the park ranger's instructions.

Park Ranger
You survived Elderwood National Park.

Wheels Within Wheels
You found the kidnapper, but what he had to say wasn't what you wanted to hear.

Perchance to Dream
Oh, so THAT'S what happened.

Gatekeeper
Truly, you are the master of floodgates.

The Lady of the Light
Cynthia Weaver has taken you to the Well-Lit Room.

Tornado Wrangler
You calmed the fury of the storm.

Departure
You completed the game on Easy difficulty.
Combat Trophies
It's likely that you will have unlocked these trophies at some point in your first playthrough.

Back! Back, I Say!
You bought yourself some breathing time with a flare
Alan Wake can use flares to hold off multiple enemies when overwhelmed; to do this, hold

.
To unlock Back! Back, I Say! you must hold a flare when your health gets to about 20% and the screen turns black and white. You will probably end up doing this a few times if you're new to Alan Wake, but in case you haven't, just find any enemy and let them beat on you a bit until you're about to die and then hold

.

Float Like a Butterfly
You avoided getting hit — with style!
To unlock Float Like a Butterfly press

before an enemy attack lands—this can also be done with objects an enemy throws—and Alan Wake will duck under and way from the attack.

Missed by a Mile
You managed a slow-motion dodge 20 times.
Like the Float Like a Butterfly trophy, you must press

at the perfect moment before an enemy attack lands and Alan Wake will dodge away from the attack in slow-motion. To unlock Missed by a Mile, you must do this a total of 20 times.

Energized!
You changed batteries 100 times.
You have to hold

to focus your flashlight's beam on an enemy to make them become vulnerable to attacks. Just shining an unfocused light will also weaken them, but holding

makes them vulnerable faster. If you're regularly using this feature then you will most definitely have this trophy by the end of your first playthrough. Batteries are pretty common in this game so don't worry about running out.
Chapter-specific Trophies
The following trophies can only be obtained in specific chapters but can be attempted after finishing the story via chapter selection.

Drink 'Em Both Up
You drank 'em bot' up.
In Episode 1 Alan Wake and Alice will go to the local diner to pick up the keys to their lodge from a Mr. Stucky. When you enter this diner you will be greeted by a woman called Rose. To her right—our left—is a booth with two old brother's. Approach them and one of the brothers will ask Alan to play a song on the Jukebox. Oblige the old man and play the song. This won't be enough to unlock the trophy, however, as you have to play this song on the jukebox later in Episode 5.
In Episode 5 you will be fighting through the town with the sheriff, Sarah Breaker. You will walk past the diner during this section, but you might notice that you can go inside. Go straight to the jukebox and interact with it to play the same song again.

Heavy Metal
You destroyed the bulldozer.
To unlock Heavy Metal, you must kill the bulldozer that attacks you in Episode 3, Chapter 1. The bulldozer doesn't have a lot of mobility and you can easily run rings around it as it backs up and continuously tries to run you down. The bit that makes this a little harder is that you will have several regular enemies to fight too. Dispatch the normal enemies as quickly as you can so you can focus on the bulldozer. Don't leave the area until it is dead.

Iron Horse
You made the train engine run out of steam.
In Episode 3, Chapter 2 you will come to an old rusty steam engine that will become possessed when you get near it.
To unlock Iron Horse you must use only your flashlight to kill the train. The train itself is split into 2 sections—the boiler and the cab—and you must kill both with the flashlight. The fight itself isn't too hard as there are several trees in the area you can use as cover.

Meet the Deadline
You made it all the way to the Cauldron Lake lookout in under 30 minutes.
In Episode 3, Chapter 2, you will start at night in a museum after a call with the "kidnapper". You must make it all the way to Cauldron Lake in under 30 minutes.
To unlock Meet the Deadline, it's suggested that you ignore any collectibles in this part of the game, and also avoid as much combat as you can. If you've already played through the game then you should have a good grasp of which encounters can be skipped. Getting to Cauldron Lake in under 30 minutes isn't all that hard and can easily be accomplished in 15-20 minutes.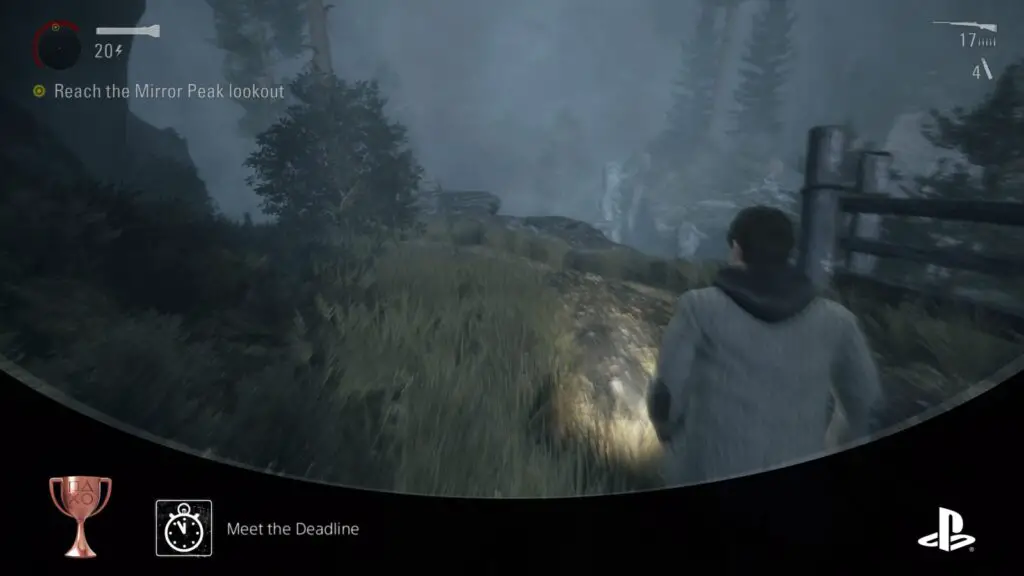 Medical Opinions
You listened to Hartman's recordings.
Episode 4, Chapter 1 will take place in Dr. Hartman's lodge as he tries to convince Alan that he's a patient there.
To unlock Medical Opinions you must listen to three messages on Hartman's tape recorder which is hidden in a room with several maps and a manuscript page. The room itself is located immediately after unlocking the double doors in the lobby/atrium. As soon as you step through the double doors, take a left and enter that room. The tape recorder will be on a table directly in front of you.

Boob Tube
You checked out some important messages
During Episode 4, Chapter 1 you will be running from the darkness as it attacks the lodge. You will eventually get to a doorway that is blocked by two large possessed bear statues. On the other side of these statues in a waiting room to the left is a TV hanging on a wall. Turning the TV on will play an episode of Night Springs and unlock the Boob Tube trophy.

Child of the Elder God
You shone a light upon this night of otherworldly fiends.
At the very end of Episode 4, you will have to fight off several waves of enemies at the Anderson farm and you must do so without letting your health drop to around 20% (roughly the last bar). This can be done on any difficulty though it goes without saying that it's easier on the lowest difficulty. Regardless, if your health does drop to 20%, you can just restart the checkpoint in the pause menu and try again. Periodically, Barry will shine a light on the front-center of the stage that you can stand in to regain health and create a checkpoint.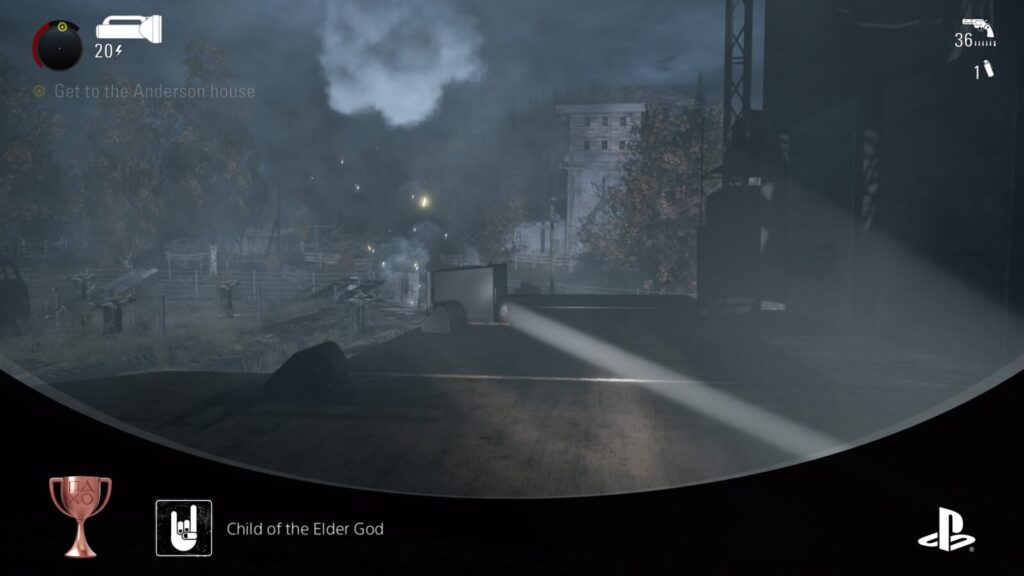 An Idyllic Small Town
You fought your way through the streets of Bright Falls without getting killed.
To unlock An Idyllic Small Town you must make it through Episode 5, Chapter 1 without dying. Restarting the checkpoint or quitting and reloading will not trick the trophy into thinking you haven't died. If you die, you must start the chapter from the beginning again. Attempt this on the easiest difficulty and you shouldn't really have much trouble. Use your heaviest hitting weapons on the largest enemies.

Gunless Wonder
You managed to make it all the way from the dam to Cauldron Lake without firing a single bullet.
You must make it all the way through Episode 6 without firing a single bullet including flares from the flare gun. You can, however, use flashbangs and road flares without voiding the trophy.
To unlock Gunless Wonder, use flashbangs to hold enemies back as you run past them or to create space, and use flashbangs on large enemies or groups when you can't avoid them. If you attempt this on easy you shouldn't have much trouble at all.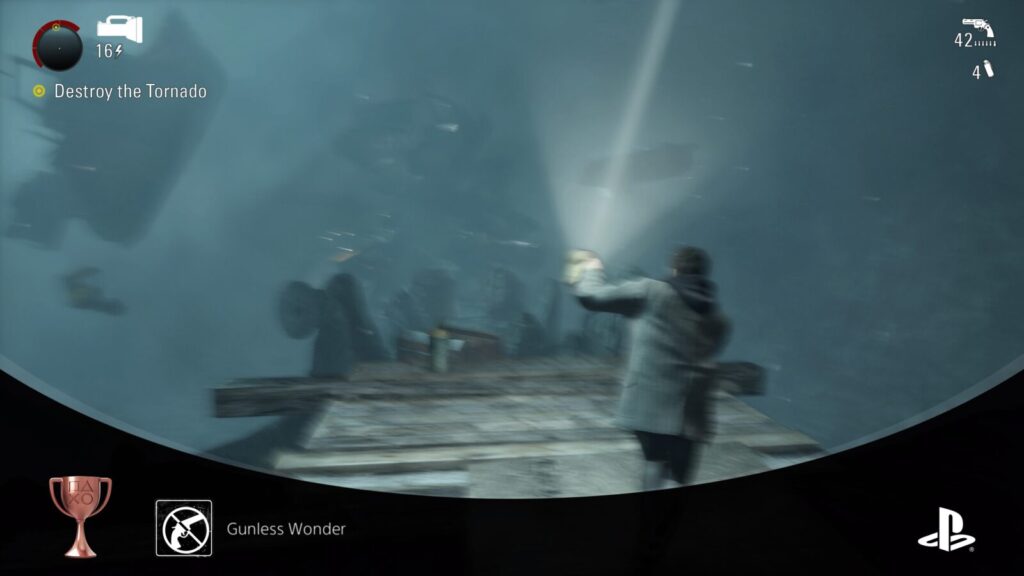 There are 106 Manuscripts (15 of which are found only on Nightmare difficulty), 100 Coffee Thermoses, 12 Can Pyramids, 25 signs, 30 Supply Chests, 12 Radio Shows, and 14 TV Shows to find in Alan Wake. Fear not as we have a collectible guide for each episode that details the location of every single collectible as well as optional trophies and how to unlock them:

Carny
You have heartlessly knocked over five defenseless can pyramids.
Although there are 12 Can Pyramids to be found and knocked over in Alan Wake, you only need to knock over 5 for the Carny trophy to unlock.

Finders Keepers
You have discovered five of the hidden chests.

Every Nook and Cranny
You have discovered all of the hidden chests.
Supply chests in Alan Wake can be found by aiming your flashlight on trees, rocks, or walls and discovering hidden yellow markings. The markings will only appear when a light is shining on them and they will often be arrows pointing in certain directions. If you follow the arrows they will take you to a chest with a yellow torch symbol above it.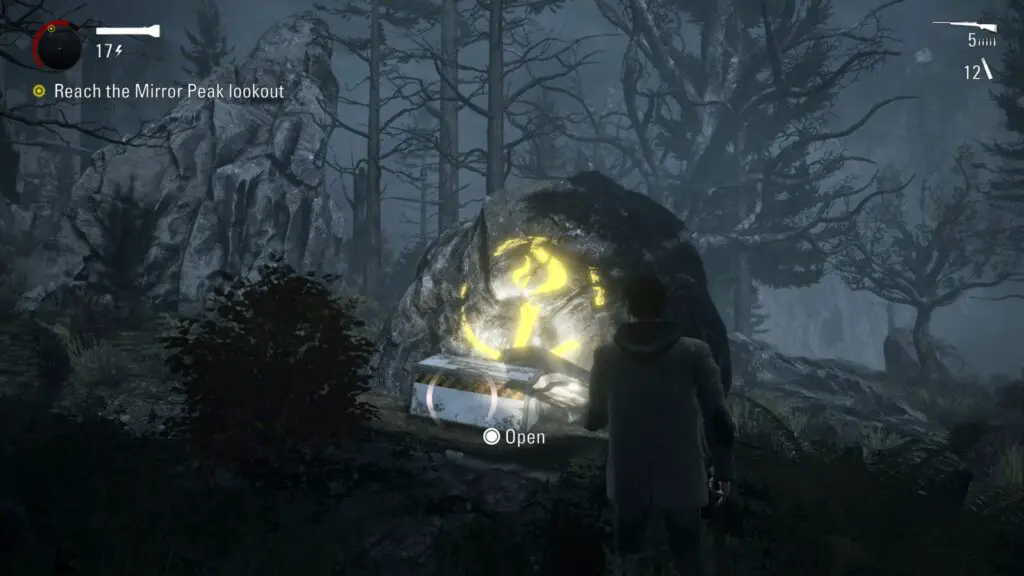 Paging Mr. Wake
You have discovered 25 manuscript pages.

Picking Up After Yourself
You have found every manuscript page in Normal mode.
Manuscript pages will glow white making them incredibly easy to see in dark areas. There are only 91 available to find in your first playthrough until you unlock Nightmare difficulty. A lot of the pages will be directly in your way on the main paths through the game, but some of them will require you to explore alternative routes or areas.

Damn Good Cup of Coffee
You have found 25 coffee thermoses.
See Hypercaffeinated

Hypercaffeinated
You have discovered every thermos of coffee.
Coffee thermoses in Alan Wake are quite large and blue with white lids. They're very easy to spot from a distance and all of them can be found on any difficulty. However, do note that once a thermos is picked up it will disappear from the game across all your playthroughs unless you're starting a new save file.

KBF-FM
You haven't missed a single radio show.
Radios in Alan wake are large and have a green light on them which makes them hard to miss. There are a total of 12 to find.

Couch Potato
You have watched every single TV show on offer.
TVs in Alan Wake appear as old CRT screens with antennas. Can't really miss them.

Bright Falls Aficionado
You have examined every sign and point of interest in the Bright Falls area.
Signs are a little hard to spot in Alan Wake as there isn't really any way to tell which ones are readable and which aren't apart from getting close enough to the to see if the

prompt appears.
Phase Two – Complete Story on Nightmare
Now it's time for the Nightmare phase of our Alan Wake Remastered Trophy Guide. For this phase, all you have to do is play the game on the hardest difficulty while collecting the last 15 manuscript pages. If you followed our collectible guides for every chapter on Easy then you shouldn't have anything else to worry about.
Nightmare Playthrough Trophies

Collector's Edition
You have found every manuscript page in the game.
15 of the available 106 manuscript pages in Alan Wake are only found in the hardest difficulty—Nightmare. They appear in-game exactly as the normal pages do but can only be seen while on Nightmare.

Hardboiled Writer
You completed the game on Normal difficulty.
See Alan, Wake Up

Alan, Wake Up
You completed the game on Nightmare difficulty
Nightmare difficulty in Alan Wake isn't so bad. Enemies hit harder, have more health, and require more light to weaken. You shouldn't really struggle for ammo or batteries even on Nightmare, and since you already played the game before you will know which encounters you can skip.
Phase Three – Housecleaning
During this phase of our Alan Wake Remastered Trophy Guide, you will be mopping up any trophies you didn't unlock during your first two playthroughs. These will likely be the kill-related trophies for killing two in one shotgun round or for killing x amount of enemies. Luckily, these trophies carry your progress over to your next playthrough.
Mop-Up Trophies

If It Flies, It Burns
Not a bird lover, are you?
To unlock If It Flies, It Burns you must kill 1,000 birds. Birds in Alan Wake are really annoying because they don't telegraph when they're about to attack except when they squawk before they fly at you. There's no indicator as to where they will fly in from so headphones with 3D audio are a must. You should kill 1,000 birds easily during your first playthrough or during your second at the very least.

They're Heeeeeere!
You have destroyed 20 poltergeist objects.
Poltergeist objects are possessed crates, barrels, bulldozers, etc. To kill them you have to shine your torch on them or use flares and/or flashbangs. You will encounter way more than 20 during the story.

The Six-Gun Scribe
You capped 100 Taken with the revolver.
You will always have a revolver on hand as a weapon at the least. There are a few sections where you won't have any weapons except for a flare or a flashbang but before long a revolver will appear. It's the most basic gun you have. You should easily kill 100 enemies with the revolver before the end of your first playthrough

Taken Season
You have dropped 50 Taken with the hunting rifle.
The hunting rifle is a little more scarce than the other guns in the game. Be sure to use it exclusively every time you pick it up and try to focus on the regular enemies as they require one shot whereas the bigger ones need at least two.

It's Not Just a Typewriter Brand
QWERTY? DVORAK? 50 Taken know it's neither.
To unlock It's Not Just a Typewriter Brand you must kill 50 enemies with the shotgun. The shotgun is pretty common and quite powerful so you should have no problem with this.

What Light Through Yonder Window
It is the east, and the flaregun is the sun to 50 Taken.
Flare guns are really good for taking out large groups of enemies. There will be several encounters in the game where you will have a flaregun and be surrounded by several enemies. You can get this during your first playthrough but you might get it during your second if you didn't use it much.

Thunder and Lightning
50 Taken have felt your fury. Also, your flashbangs.
Flashbangs are really powerful in Alan Wake. There will be a few occasions where you have to rely on them solely. You might get this during your first playthrough.

Collateral Carnage
20 Taken have been drowned, electrocuted, or dispatched by some other indirect means.
To unlock Collateral Carnage, load up the Anderson's farm battle in Chapter 4 and play through that. It's likely you got this trophy already but if you haven't then you definitely will this time. Barry will use several lights and fireworks to dispatch the enemies before they get to you.

Right of Way
You have peeled 15 Taken off your bumper.
A good place to farm this trophy is Episode 3, Chapter 2. You will reach a point where you have to disable the electric pole that is blocking your path. There will be a field with several enemies that will spawn continuously and a truck that you can use to mow them down.

Come One, Come All
You wiped out four Taken with a single flare.
To unlock Come One, Come All you have to kill four enemies with a single shot of the flaregun. Flareguns kill regular enemies in a single shot and you will be surrounded quite often so you should get this pretty easily.

Sound and Fury
You blasted four Taken into ashes with a single flashbang.
This trophy is exactly the same as Come One, Come All except you need a flashbang.

Two For the Price of One
You took out two Taken with a single barrel.
Two For the Price of One can seem a little tricky or RNG-based, but it's actually easier than it sounds. Shotgun rounds kill normal enemies in one. All you need to do is weaken two enemies with held flares or your flashlight and then back away from them and try to get them to group up.
Plat Get!

Platinum Trophy
Unlocked when all trophies collected.
Once you have acquired every other trophy in this Alan Wake Remastered Trophy Guide, the Platinum Trophy will unlock.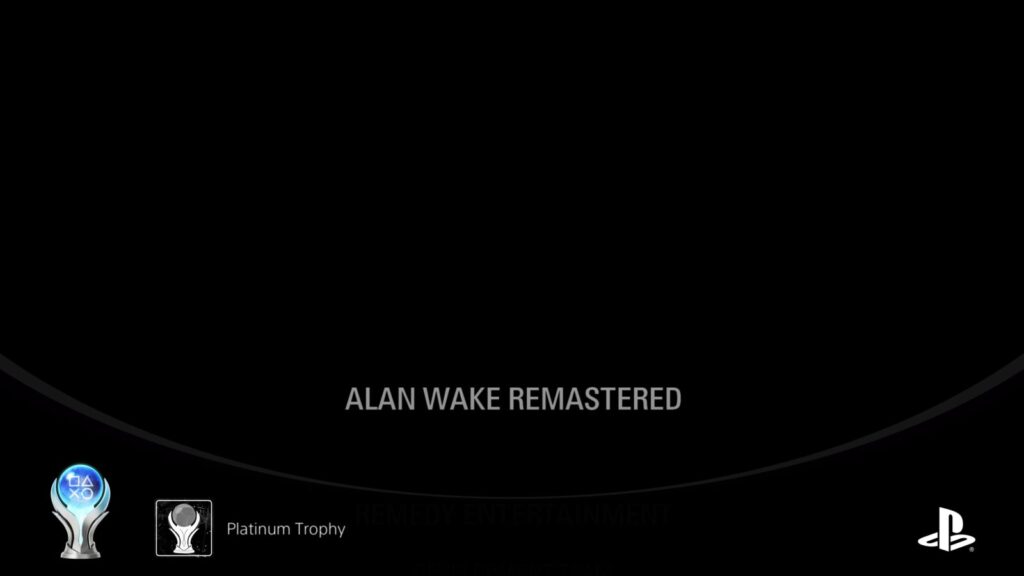 Thank you for choosing PlatGet as your source for Alan Wake Remastered Trophy Guide. Consider checking out our other guides!
Follow us on Twitter @GetPlat or Instagram @platget for updates on new reviews and guides, as well as small anecdotes about our platinum journeys.
We've Partnered with NordVPN
You may see links to NordVPN products and services on our site. Purchasing a NordVPN Subscription via one of these links is a great way to support us! You would be helping us continue releasing quality guides—as we'll receive a small commission—but you'll also get a great deal on the world's leading VPN!
Grab the Special Deal!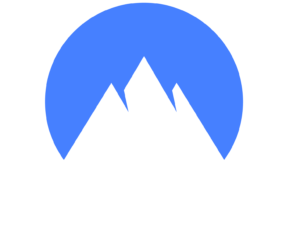 Other Guides for Alan Wake Remastered