PlayStation 4, PlayStation 5
Resident Evil 4 Remake Trophy Guide
Trophies
1
4
10
25
FAQ
How long does it take to beat Resident Evil 4 Remake and unlock all trophies?
How difficult is it to beat Resident Evil 4 Remake and unlock all trophies?
Does Resident Evil 4 Remake have online trophies?
Does Resident Evil 4 Remake have difficulty-specific trophies?
Does Resident Evil 4 Remake have missable trophies?
Does Resident Evil 4 Remake have glitched trophies?
What is the minimum number of playthroughs required to unlock all trophies in Resident Evil 4 Remake?
Does Resident Evil 4 Remake have a Platinum Trophy?
Resident Evil 4 Remake Trophy Guide and Road Map for PS5
Welcome to our Resident Evil 4 Remake Trophy Guide. Capcom has been valiantly remaking and reimagining their older Resident Evil titles for a few years now and the latest to undergo this treatment is the somewhat divisive Resident Evil 4. If you're like me then you found RE4 to be an erroneous departure from the RE formula and Leon's straight-laced rookie personality. However, the majority seemed to hail RE4 as a masterpiece in gaming and refuse to acknowledge how RE4's existence lead to the dire RE5 and RE6 (just kidding). Either way Capcom had some lofty and highly regarded shoes to fill with this remake with fans on both sides of RE4's reputation hoping the remake is good enough to reel them back in like a Del Lago tied to a boat.
Phase One - Finish the Story, Find All Treasures, Guns, and Finish All Merchant Requests
In the first phase of our Resident Evil 4 Remake Trophy Guide you can relax and play the game on any difficulty you prefer while exploring and gathering all the Treasures. You can sell any Treasures you find to the Merchant for pesetas (ptas) which you can then use to buy items or upgrade weapons–which you will need to do for Astute Appraiser and My Preferred Place. There are three total maps which have Treasures in Resident Evil 4 Remake; Village, Castle, and the Island. I would recommend not spending your ptas too recklessly as you'll need to upgrade a weapon to it's fullest and buy all weapons and attachments from the merchant. On my playthrough I knew I wanted to use and fully upgrade the Red9 pistol and nothing else so I saved my ptas for that. I also had around 1.3 million ptas on the last chapter from all the items and treasure I sold so I bought loads of First Aid Sprays to sell in my Professional NG+ playthrough which let me buy the Infinite Rocket Launcher (check Phase Two for more information).
As you play through the story you will receive special requests from the Merchant which you should work on in order to unlock Jack of All Trades for completing them all. Merchant Requests reward you with spinels upon completion which you can then use to trade for valuable items at the Merchant. I would advise you don't waste these spinels as you will need to buy an exclusive upgrade ticket as well as a few weapons and upgrades.
Lastly, there are some Chapter-Specific Trophies which you should try to get during this phase to cut down on your clean up later. At the very least you should make a save in a new slot just before these moments in the chapters so you can jump straight in and attempt them later. There are also 3-4 Shooting Ranges that appear next to the Merchant which you will need to enter and gain an S rank on all their challenges. Hold on to the tokens for later as they are used to get case charms from the gacha machine but there's a specific charm we want and their drops are predetermined at the start of each playthrough.
I wouldn't worry too much about missing too many things during this playthrough as you can replay the game on NG+ on any difficulty after your first completion. If you miss a trophy or a treasure you can just go into NG+ on Assisted and quickly mop up for example.
It will help greatly if you make an additional Manual Save at the Merchant in Chapter 15 where the Shooting Range is as we can jump back to this point after finishing the game once to set up our NG+ playthrough. Do not save over this manual save with your completed save. Basically you want 2 saves, 1 at the Merchant in Chapter 16, and the other will be your completed save that you use to load into NG+.
Phase Two - Professional NG+
In Phase Two of our Resident Evil 4 Remake Trophy Guide you will be playing on NG+ on Professional difficulty which sounds rather daunting going from Assisted/Standard straight to Professional but in NG+ you can buy an infinite Rocket Launcher (2,000,000 ptas) which 1-shots absolutely everything in the game.
In Phase One I warned against spending too much of your money and also asked you to keep a 2nd manual save at the Merchant in Chapter 15. This is so we can make things much easier for us in our Professional NG+ playthrough. Reload that manual save and speak to the Merchant. You will want to spend every last ptas on First Aid Sprays and store them in your storage; This works better if your first playthrough was on Assisted as First Aid Sprays are very cheap at 3,000 ptas each. However, we need a specific case charm so head into the Shooting Range (trade spinels for as many Gold Tokens at the Merchant if you don't have many).
We're going to map out our charm drops so grab a pen or open notepad on your PC/Mac and get ready to right out your results. Charms are predetermined at the start of your playthrough so you need to test every combination of tokens multiple times to see when the Rhinoceros Beetle charm drops. So to start you should try Silver/Silver/Silver combinations and write the results out every time. These results will stay the same when you reload your save. Once you're out of tokens or start getting duplicate charms you should quit and reload so you get your tokens back. This time you should try Gold/Gold/Gold, Gold/Gold/Silver, or Silver/Silver/Gold. Keep writing out your results and when the Rhinoceros Beetle appears you should quit again and reload with the knowledge of exactly what combination and how many of them you need to get the charm or you can just keep going. It's up to you.
With our Rhinoceros Beetle charm equipped to our case we can now fill up on First Aid Sprays if you haven't already and finish the game. When prompted save over your completed save. Now, when you go into NG+ on Professional with your Rhinoceros Beetle charm equipped you can sell all your First Aid Sprays for 10,000 ptas each whereas you only spent 3,000 ptas each buying them on Assisted. This will give you a small fortune of, hopefully, at least 2,000,000 ptas which is exactly the cost of the Infinite Rocket Launcher. This is all you need to survive Professional difficulty.
Lastly, make sure to finish in under 7 hours to get an A rank which will unlock the Chicago Sweeper weapon which is needed for the Gun Fanatic trophy but also to lighten our Hardcore playthrough later since we have to do it on a fresh save.
Professional Playthrough Trophies
Peerless Agent
Complete the main story on Professional mode
You don't technically need to earn an A rank for this trophy but you do need to for Gun Fanatic which is why we spent a while at the beginning of this phase setting up the Infinite Rocket Launcher. If you're not using the rocket launcher for this playthrough then you will need to be hyper-vigilant and avoid combat as much as you can which should be easy if you know the game inside and out. There are several skips you can utilise to speed up your run but also to avoid sticky situations. Some of these skips are listed below but as the days go by there will be more and more skips discovered so you should do some research before attempting this run.
You can use a long range weapon like a rifle to shoot the bell on the tower in the Village to end the encounter early
You can shoot the padlock on the door at the back of the barn in the Farm area through the open window where the pitchfork woman is which lets you grab the windmill gear and avoid most of the combat in the Farm
When you return to the Village you can skip the fight with the dogs by shooting the padlock on the door before the watchtower explodes so you can run inside as fast as possible
You can use a rifle with a scope to clip inside walls which is ideal for the cabin fight. Clip inside a corner and you will avoid taken damage. This method is safe but slow as you need to wait for around 10 minutes to trigger the cutscene to end the chapter
You can shoot the counterweight for the cannon through the metal grate as you walk up the stairs to the catapult encounter
You can use the Bolt Thrower with the an explosive mine. Shoot the mine at the floor just outside the cell where the Garrador is chained and then run to open the gate so you can escape without having to fight him
If you have a grenade you can skip the Sun/Moon lever puzzle bit by throwing a grenade through the gate to open it after climbing up the ladder after the first lever
You can throw a grenade or flashbang at the lever when walking across the bridge to the Goat Head to prevent the zealots from lowering it
You can skip a large portion of Ashley's section by setting the first clock to 7:00
You can skip the Verdugo fight by using your rifle scope to clip into the elevator shaft and waiting for 3.5 minutes or until the Verdugo runs away
You can skip the TNT room in the mines by using a rocket launcher on the pile of rubble blocking your way
Shoot the back of the Salazar statue's head to make it explode and open a shortcut around it
You can throw 2 Golden Eggs at Salazar to kill him quickly
You can glitch through the metal doors outside the cargo lift on Chapter 14 by crouching and backing up into it where you then spin the camera while mashing . When done successfully Leon will teleport to the other side where you can unlock the door. You must have Field of View, Camara Speed, and Camera Acceleration set to the max for this to work
You can throw grenades at the crack in the wall so that Ashley only has to hit it once with a wrecking ball. A rocket launcher also works
You can destroy the Anti-Aircraft turret in Chapter 15 with 2 Heavy Grenades instead of using the mounted turret
Lastly, during this phase you should also get the Primal Knife and fully upgrade it with a ticket to make it indestructible. You should also fully upgrade the Red9 pistol or whichever pistol you like the most. This is to prepare us for Phase Three.
Sprinter
Complete the main story within 8 hours
With the Infinite Rocket Launcher or Infinite Chicago Sweeper you will have no trouble finishing Resident Evil 4 Remake in under 8 hours, but if you're struggle then refer to the skips outlined in Peerless Agent.
Phase Three - Guns & Knives Only, No Merchant, No Healing Items On Assisted
Feel free to split this phase of our Resident Evil 4 Remake Trophy Guide up into as many runs as you'd like but for the sake of time we're bundling them together into one run. Since you should now have the indestructible Primal Knife as well as a fully upgraded pistol of your like such as the Red9 then all you need to do is play through the game once more and make sure you completely ignore the Merchant and avoid using healing items.
To make this easier I'd recommend making a save at the start of each chapter which you can reload should you take too much damage since you can't heal. With the game being on Assisted you should breeze through these challenges without much difficulty.
Playthrough Challenges
Frugalist
Complete the main story without using a recovery item
To make things easier on yourself you should attempt Frugalist on Assisted as well as making regular saves to fall back on should you receive too much damage.
Minimalist
Complete the main story using only knives and handguns. (Excluding specific battles.)
As the trophy suggests you must use only hand guns and knives but certain situations grant you access to other means. These are:
Harpoons during the Del Lago boss fight are okay to use since you have to use them
Cannons can be used to kill zealots in the Castle
Ashley can kill enemies with the wrecking ball
You can use the mounted turrets on the island to kill enemies
The special red rocket launcher that Ada gives is okay to use since you again have to use it
You can also shoot explosive barrels to kill enemies wherever you see them as long as the bullet that hit the barrel was from a hand gun
Check your progress on this in the Challenges menu. If it says anything other than "0" then you've used something other than a hand gun or a knife at some point.
Silent Stranger
Complete the main story without talking to the Merchant once
This challenge isn't so hard since all you need to do is not talk to the Merchant throughout a single run. Make sure you have everything you want to use in your case before you start a NG+ so that you don't need anything from him.
Phase Four - S+ Rank on Standard and Hardcore
Phase Four of our Resident Evil 4 Remake Trophy Guide will have you playing through the game a further 2 more times. However, this time you need to start them on a fresh save so you can't rely on the NG+ Infinite Rocket Launcher to get you through the game. That being said, you can and absolutely should use the Chicago Sweeper since you can get an Exclusive Upgrade Ticket early on, around the start of the Castle, if you complete all Merchant Requests in the Village. Use this ticket to turn the Chicago Sweeper into an infinite ammo weapon and you will have no problems finishing your run.
To get an S+ rank on Standard and Hardcore you need to be on a fresh save and beat the game in under 5:00 hours and 5:30 hours respectively. These trophies do not stack meaning achieving an S+ rank on Hardcore will not unlock the S+ rank on Standard trophy. They must be done seperately.
Standard & Hardcore Trophies
Phase Five - Professional New Game or Mercenaries Mode & Clean Up
At this point in our Resident Evil 4 Remake Trophy Guide you should only have Gun Fanatic left which requires you to unlock all weapons.  You should have all but one of the weapons which is the Handcannon as you need to beat the game on Profressional on a brand new save and you can't use any bonus weapons. However, with the release of Mercenaries Mode you can instead get an S rank on the 3 maps that came with the new mode. These 3 maps are very easy to get an S rank on. All you need to do is have a good combo going and kill at least 100 enemies in each map. You don't have to have a combo of 100 to get an S rank but it's a good idea to try and go for it regardless as it will increase your score.
Lastly, now is a good time to go for any trophy you may have missed during your previous playthroughs.
All Guns
Gun Fanatic
Obtain all weapons
There are 30 weapons to collect in Resident Evil 4 Remake and most of them will come naturally. However, some are bit harder to get than others. Below is a list of each weapon and how to get it; special requirements are listed in bold.
Knives
Combat Knife – Automatically unlocked
Fighting Knife – Beat Krauser in Chapter 14
Primal Knife – Destroy All Clockwork Castellans
Boot Knife – Common enemy drop
Kitchen Knife – Common enemy drop
Pistols
SG-09 R – Automatically unlocked
Blacktail – Buy from Merchant
Punisher – Trade with Merchant
Red9 – Found in Shipwreck in Chapter 4 or bought from Merchant in later chapters
Matilda – Trade with Merchant
Shotguns
Striker – Buy from Merchant
W-870 – Found in a house in the Village, Chapter 2. Bought from Merchant in later chapters
Riot Gun – Buy from Merchant
Rifles
SR M1903 – Buy from Merchant
Stingray – Buy from Merchant
CQBR Assault Rifle – Found in Castle in Chapter 11 or bought from Merchant in later chapters.
Magnums
Killer 7 – Buy from Merchant
Broken Butterfly – Buy from Merchant
Handcannon – Beat Profressional on New Game with no Bonus Weapons or achieve S Rank on all 3 maps in Mercenaries Mode
SMGs
TMP – Buy from Merchant
LE 5 – Found in the Freezer in Chapter 13 or bought from Merchant in later chapers
Chicago Sweeper – Beat Professional Mode with an A Rank (can be done in NG+ with an Infinite Rocket Launcher for ease)
Throwables
Grenade – Common enemy drop/found in open world (craftable)
Flash Bang – Common enemy drop/found in open world (craftable)
Heavy Grenade – Common enemy drop/found in open world (craftable)
Eggs – Laid by chickens wherever they can be found
Misc
Bolt Thrower – Buy from Merchant
Rocket Launcher – Buy from Merchant
Special Rocket Launcher – Used in final boss fight in Chapter 16 (unmissable)
Infinite Rocket Launcher – Buy from Merchant in NG+
You have to have collected all of these weapons at least once on the same save file for Gun Fanatic to unlock.
PlatGet!
Cuz Boredom Kills Me
Obtain all trophies
After collecting every trophy in this Resident Evil 4 Remake Trophy Guide, the "Cuz Boredom Kills Me" Platinum Trophy will unlock. Congratulations!
Thanks for Reading
Plat Get!
Thank You!
Thank You for choosing PlatGet as your source for this Resident Evil 4 Remake Trophy Guide.
Wondering what to complete next? Browse our complete guide selection or check out our friends at PlatPrices.com to filter the PS Store based on price, trophy difficulty, or completion time.
Follow us on Twitter @GetPlat for updates on new guides and occasional anecdotes about our platinum journeys.
We've Partnered with NordVPN
You may see links to NordVPN products and services on our site. Purchasing a NordVPN Subscription via one of these links is a great way to support us! You would be helping us continue releasing quality guides—as we'll receive a small commission—but you'll also get a great deal on the world's leading VPN!
Grab the Special Deal!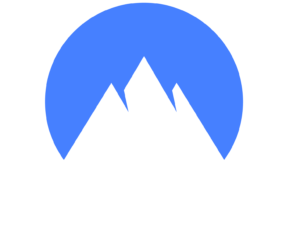 This Guide uses our Trophy Tracking features!
Here on PlatGet, you will sometimes see the new tracker on trophies in certain trophy guides. These tracking tools allow you to manually keep track of your own trophy progress without having to give us any personal details or create an account.
The tool uses localStorage to save and load your changes, allowing you to even leave and return in some cases. However, for best performance and to ensure your tracking details aren't lost, try to keep this tab open until you're done with your trophy journey and avoid refreshing as much as possible.
Close