PlayStation 4, PlayStation 5
Marvel's Midnight Suns Agatha's Altar Guide
In Marvel's Midnight Suns, one of the many mysteries on the Abbey Grounds surrounds Agatha's Altar in the Southwest corner. Solving this mystery will earn you the "Elementary, my Dear Agatha" trophy. You will also need to have solved this mystery in order to access the Blood Gate where you can acquire the "Reveal" Word of Power.
How to Solve the Mystery of Agatha's Altar
Hidden around the abbey grounds, there are four Elemental Rods.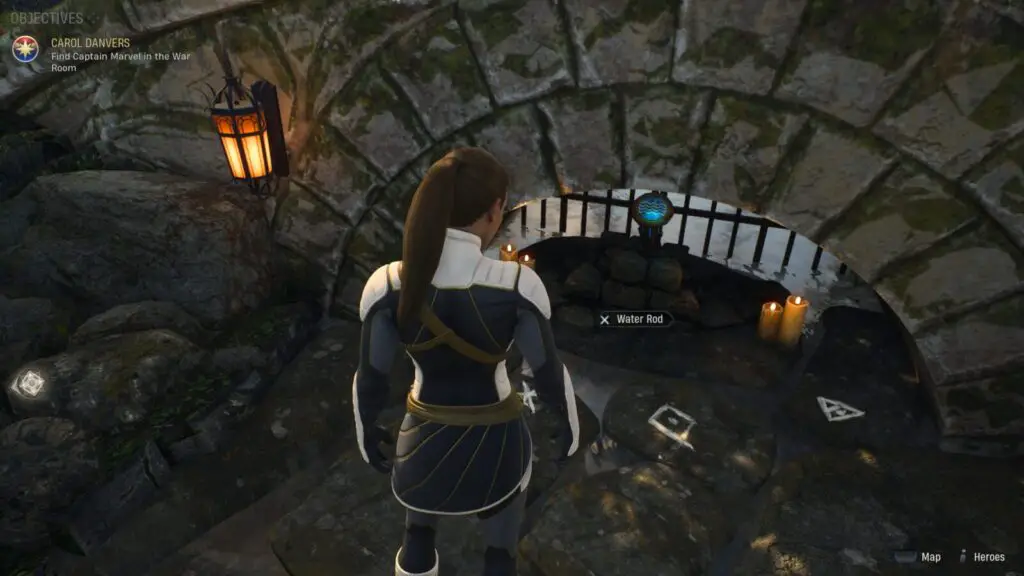 The Elemental Rod of Water can be found near the pool outside the Abbey.
The Elemental Rod of Fire is in the Chapel inside the Abbey, at the south end.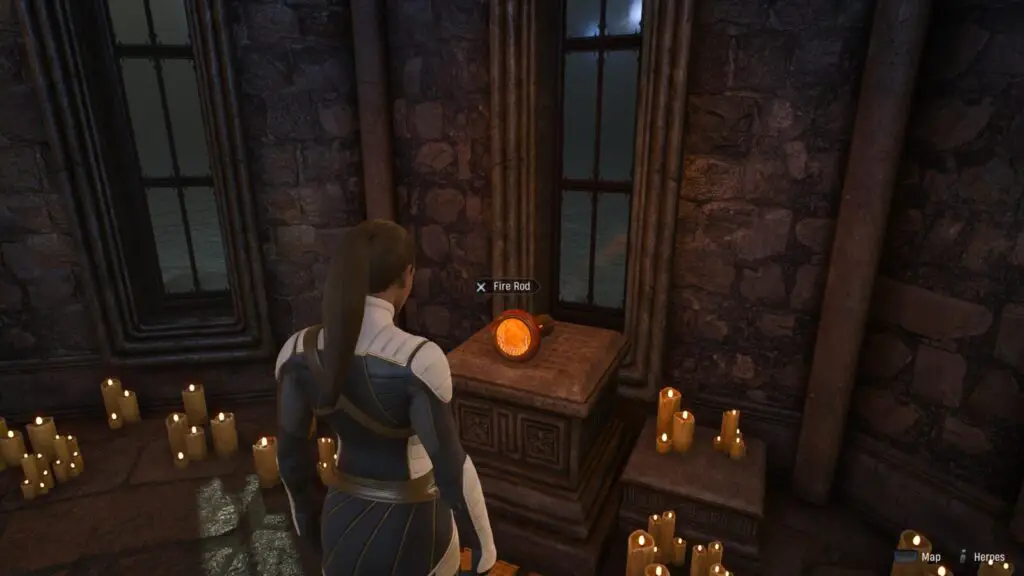 The Elemental Rod of Earth is inside the Hunter's Crypt at Hunter's Folly. Just use the "Open" word of power on the door to get inside. The rod will be on the left when you enter.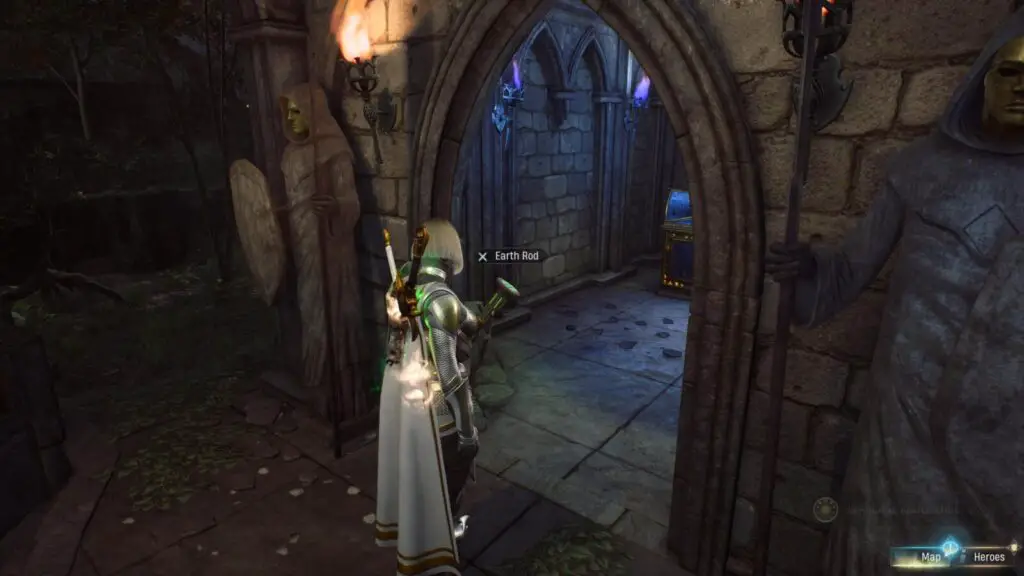 The Elemental Rod of Air is behind a closed stone doorway near Agatha's Altar. Use the "Open" word of power to get past it and then look for the Air Rod at a small shrine.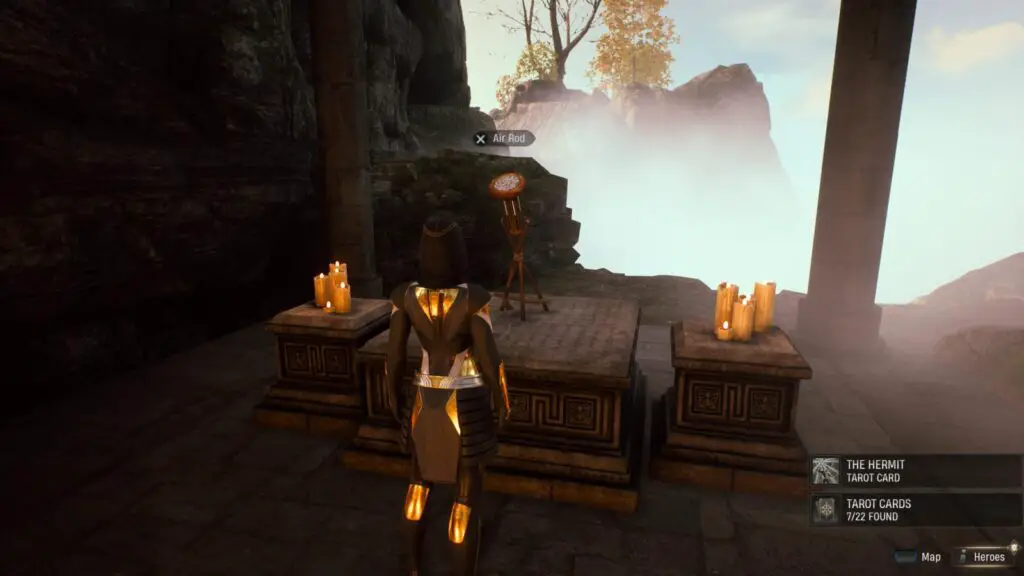 Once you have picked up all four rods, take them to Agatha's Altar where the EMO Club takes place. Place the rods on the correct plinths: From left to right; Water, Air, Earth, Fire.
With all four rods in the right place, you'll receive a Moon Seal required for the "Reveal" Word of Power and will unlock the "Elementary, My Dear Agatha" trophy too!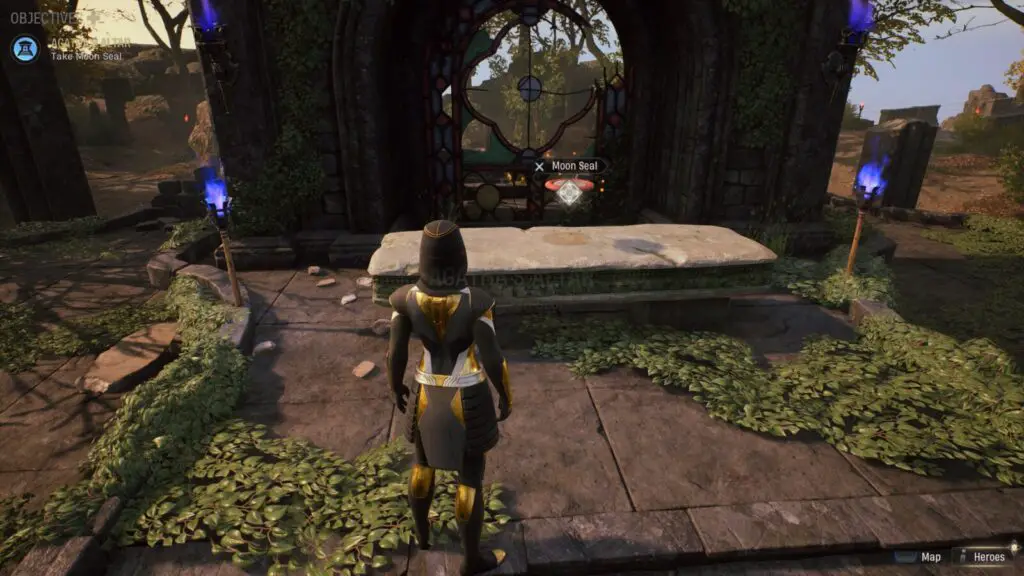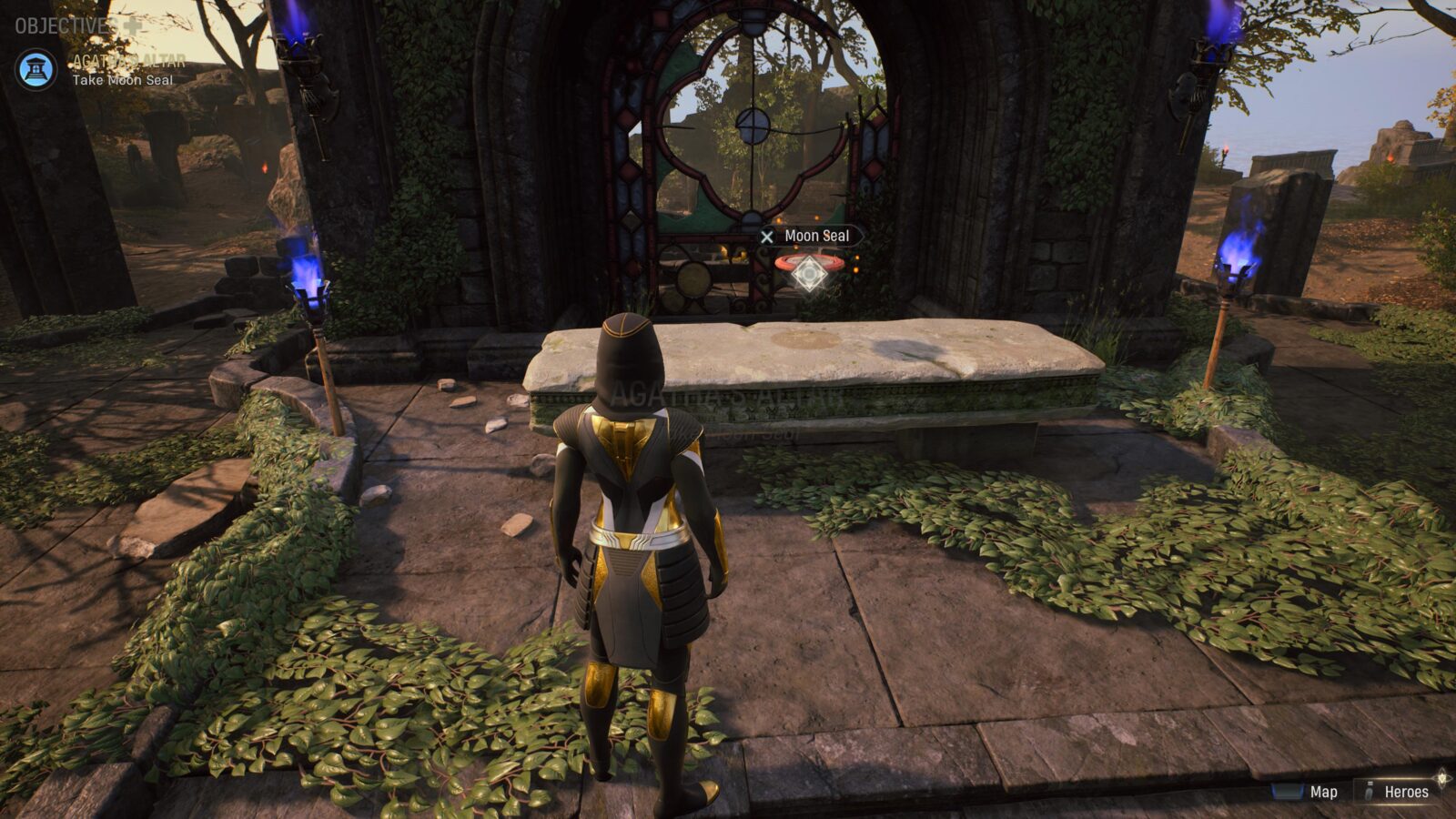 Thanks for Reading
Plat Get!
Thank You!
Thank You for choosing PlatGet as your source for this Marvel's Midnight Suns Agatha's Altar Guide.
Wondering what to complete next? Browse our complete guide selection or check out our friends at PlatPrices.com to filter the PS Store based on price, trophy difficulty, or completion time.
Follow us on Twitter @GetPlat for updates on new guides and occasional anecdotes about our platinum journeys.
We've Partnered with NordVPN
You may see links to NordVPN products and services on our site. Purchasing a NordVPN Subscription via one of these links is a great way to support us! You would be helping us continue releasing quality guides—as we'll receive a small commission—but you'll also get a great deal on the world's leading VPN!
Grab the Special Deal!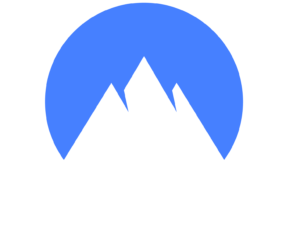 Other Guides for Marvel's Midnight Suns