PlayStation 5
Oceanhorn 2 Source Region Collectibles Guide
Where to Find All Source Region Collectibles in Oceanhorn 2
Welcome to our Oceanhorn 2 Source Region Collectible Guide. This is part of a full Oceanhorn 2 Trophy Guide and includes 6 other chapters. Browse below:
In this specific section, we'll be focusing on collectibles in the Source Region which will unlock the Secrets of Source trophy.
Ghost Town
To access the Ghost Town, start from the White City in the World of Arcadia and then head north around the mountain.
| | |
| --- | --- |
| Bloodstone | There's a waterfall on the east side of the village. Use your Diving Helmet to get the Bloodstone below it. |
| Teleporter | The gold ball is in plain sight next to Rodgar's home in the center of the town. Grab it and carry it all the way to the blue icon on your map, then place it on the gold button. |
House Under Snow
Starting from the Ghost town, climb up onto the snow-covered house via the ledge and then climb down into the chimney.
| | |
| --- | --- |
| Bloodstone | In clear view within the snow-covered house. |
Well House
Near the Ghost Town's bridge, head underwater and you'll find a hidden entrance to the Well House.
| | |
| --- | --- |
| Treasure Chest (Key to High Philosopher's House) | In clear view within the Well House |
High Philosopher's House
The largest house in the Ghost Town is the High Philosopher's House. It is situated in the northeast side of the town and is locked. To enter it, you will need the Key to High Philosopher's House from Well House.
| | |
| --- | --- |
| Treasure Chest (Cassiopeia's Tear Shard) | Behind a locked gate inside the High Philosopher's House. You'll need to light all of the pyres with fire magic to gain access. |
Thanks for Reading
Plat Get!
Thank You!
Thank You for choosing PlatGet as your source for this Oceanhorn 2 Source Region Collectibles Guide.
Wondering what to complete next? Browse our complete guide selection or check out our friends at PlatPrices.com to filter the PS Store based on price, trophy difficulty, or completion time.
Follow us on Twitter @GetPlat for updates on new guides and occasional anecdotes about our platinum journeys.
We've Partnered with NordVPN
You may see links to NordVPN products and services on our site. Purchasing a NordVPN Subscription via one of these links is a great way to support us! You would be helping us continue releasing quality guides—as we'll receive a small commission—but you'll also get a great deal on the world's leading VPN!
Grab the Special Deal!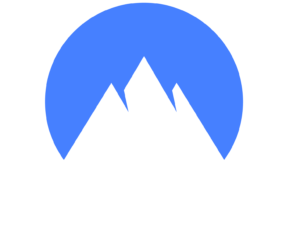 Other Guides & Maps for Oceanhorn 2: Knights of the Lost Realm