PlayStation 5
Oceanhorn 2 Outlands Region Collectibles Guide
Where to Find All Outlands Region Collectibles in Oceanhorn 2
Welcome to our Oceanhorn 2 Source Region Collectible Guide. This is part of a full Oceanhorn 2 Trophy Guide and includes 6 other chapters. Browse below:
In this specific section, we'll be focusing on collectibles in the Outlands Region which will unlock the Emptiness of Outlands trophy.
Riskbourne Citadel - Prison
You will first be taken to Riskbourne Citadel's prison as part of the story, but after that, you can revisit it anytime via the portal. All Riskbourne Citadel Locations are very linear due to the events that take place here, so finding collectibles here shouldn't be too difficult. Many of the chests in this region originally contained your gear that you need to recover in order to progress the story. Therefore, I will leave those ones out as they're not missable and I don't want to complicate things.
| | |
| --- | --- |
| Treasure Chest: Shot of Sagittarius Shard | At the end of a vent you can crawl through. |
| Bloodstone | Enter the prison cell with the open door and climb up the pipes to enter the neighboring cell. There, destroy the Bloodstone. |
| Treasure Chest (Peculiar Device) | In the northwest-most room, there's a chest you can reach by jumping from atop a crate. |
Riskbourne Citadel
You'll first enter here from the prison, but in subsequent visits, you will enter from the Towers.
| | |
| --- | --- |
| Treasure Chest (Emerald Crystal) | Near where you originally recovered your bombs and bombed the debris to progress, there's a grapple spot that you can use to reach a chest below you. |
| Treasure Chest (Peculiar Device) | In clear view north of the previous chest on the map. |
| Treasure Chest (Pearl Necklace) | Near where you originally recovered your Diving Helmet, use it to reach this chest. |
Riskbourne Citadel - Towers
The Riskbourne Citadel – Towers area is accessible via the ladder at the north side of Riskbourne Citadel. However, in subsequent visits you will arrive here via the portal.
| | |
| --- | --- |
| Treasure Chest (Amber) | Climb down the central tower to find this chest near the bottom. |
| Treasure Chest (Amber) | Ride up the elevator on the east side of the area to find this chest at the top. |
Thanks for Reading
Plat Get!
Thank You!
Thank You for choosing PlatGet as your source for this Oceanhorn 2 Outlands Region Collectibles Guide.
Wondering what to complete next? Browse our complete guide selection or check out our friends at PlatPrices.com to filter the PS Store based on price, trophy difficulty, or completion time.
Follow us on Twitter @GetPlat for updates on new guides and occasional anecdotes about our platinum journeys.
We've Partnered with NordVPN
You may see links to NordVPN products and services on our site. Purchasing a NordVPN Subscription via one of these links is a great way to support us! You would be helping us continue releasing quality guides—as we'll receive a small commission—but you'll also get a great deal on the world's leading VPN!
Grab the Special Deal!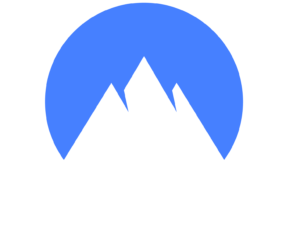 Other Guides & Maps for Oceanhorn 2: Knights of the Lost Realm