PlayStation 4, PS Vita
FullBlast Trophy Guide
Trophies
1
11
2
FAQ
How long does it take to beat Fullblast and unlock all trophies?
How difficult is it to beat Fullblast and unlock all trophies?
Does Fullblast have online trophies?
Does Fullblast have difficulty-specific trophies?
Does Fullblast have missable trophies?
Does Fullblast have glitched trophies?
What is the minimum number of playthroughs required to unlock all trophies in Fullblast?
One partial playthrough of 3 stages.
Does Fullblast have a Platinum Trophy?
FullBlast Trophy Guide and Road Map
FullBlast is a retro-inspired bullet hell game with somewhat clean 3D graphics and surprisingly decent gameplay. As with all Ratalaika games, it has a Platinum Trophy which can be earned very quickly. This game should take about 15 minutes to plat and hopefully this FullBlast Trophy Guide helps to guarantee that.
Each level lasts about 5 minutes and is filled with enemies of increasing durability and quantity. You'll need to shoot throguh every enemy you can, using weapon powerups you find along the way to increase your damage output.
Each stage ends with a boss so you will need to preserve as much health as you can to survive that encounter. Dying will reduce your lives by 1, running out of lives will put you back at the start of the current stage.
To earn the platinum you only need to play 3 of the stages in the game, while attempting to kill a certain number of each enemy type along the way.
Ensure you remember to use a bomb at least once by pressing

to unlock the related trophy.
Phase One – Complete Area 3
During this phase, focus on making it to the end of Area 3 and defeating the boss there. That will guarantee the trophies listed below:
Progress Trophies
The following trophies will be awarded to you if you can make it to the end of Area 3 and defeat the boss.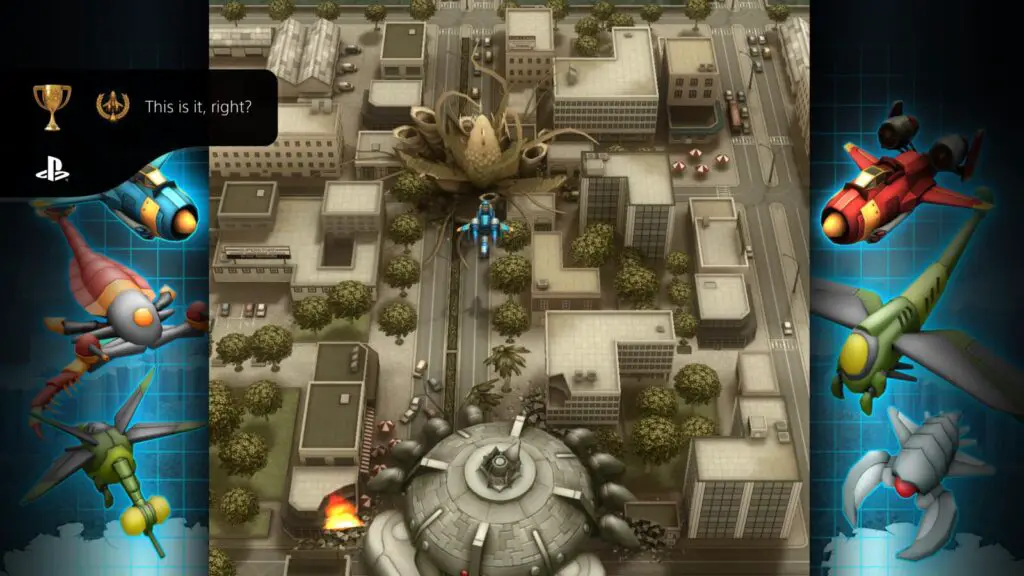 Phase Two – Clean Up
It is highly likely that you have already earned most if not all of these trophies during the first phase of your journey, but if you find that is not the case by the time you have completed Area 3, then load up Area 2 and farm the remaining trophies.
Enemy Kill Trophies
The following trophies will be awarded to you for killing certain types of enemies a set number of times. The trophy icon depicts the enemy type that the description refers to.






Shouldn't it be on the sea?
Kill a Manta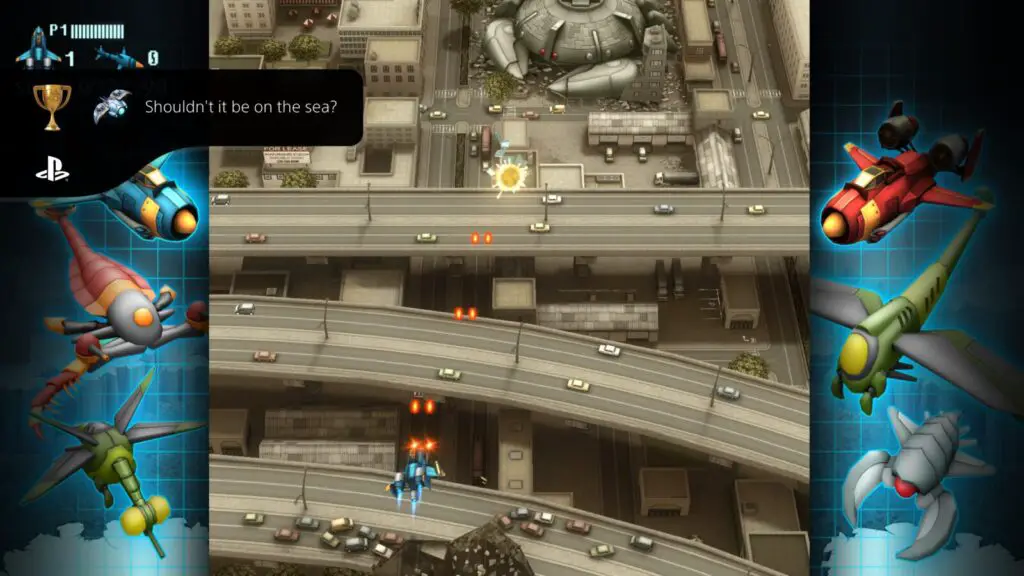 Weapon Trophies
The following trophies will be awarded to you if you collect a weapon upgrade, which are found throughout all stages at random, and use a Bomb by pressing

.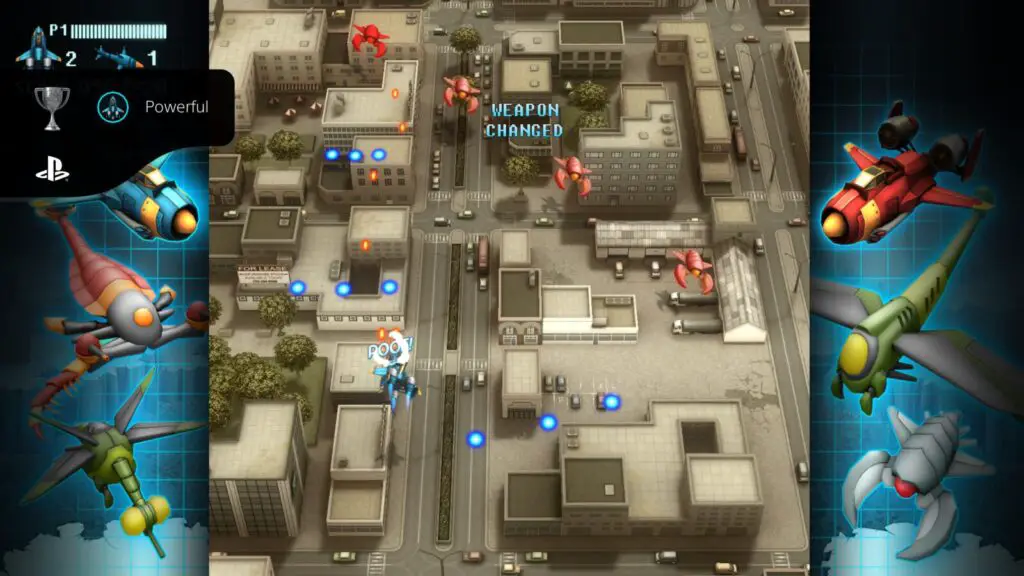 Plat Get!

Once the requirements of every other trophy have been fulfilled, this Platinum trophy will join your collection.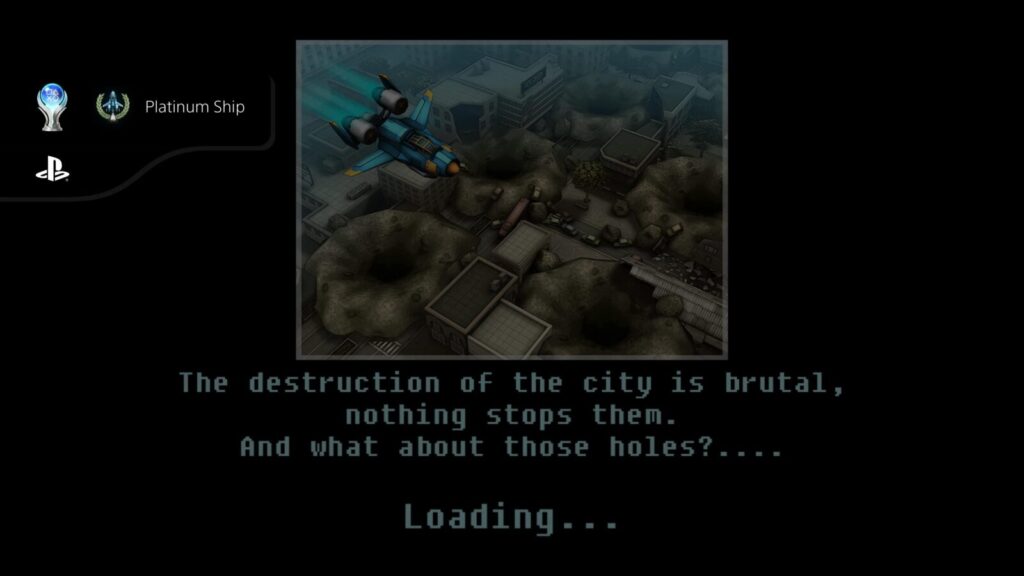 If you enjoy collecting quick and easy Platinum Trophies like this one, check out our full list of Quick and Easy Platinum Trophies, all of which can be earned in an hour or less!
Thank you for choosing PlatGet as your source for this FullBlast Trophy Guide, consider checking out our reviews and other guides!
Follow us on twitter @GetPlat or Instagram @platget for updates on new reviews and guides, as well as small anecdotes about our platinum journeys.
We've Partnered with NordVPN
You may see links to NordVPN products and services on our site. Purchasing a NordVPN Subscription via one of these links is a great way to support us! You would be helping us continue releasing quality guides—as we'll receive a small commission—but you'll also get a great deal on the world's leading VPN!
Grab the Special Deal!