PlayStation 4, PlayStation 5
Cult of the Lamb Trophy Guide
Trophies
1
3
19
14
FAQ
How long does it take to beat Cult of the Lamb and unlock all trophies?
How difficult is it to beat Cult of the Lamb and unlock all trophies?
Does Cult of the Lamb have online trophies?
Does Cult of the Lamb have difficulty-specific trophies?
Does Cult of the Lamb have missable trophies?
Does Cult of the Lamb have glitched trophies?
What is the minimum number of playthroughs required to unlock all trophies in Cult of the Lamb?
One, but bear in mind this is a roguelike so your playthrough's length could vary based on RNG.
Does Cult of the Lamb have a Platinum Trophy?
Cult of the Lamb Trophy Guide and Road Map for PS4 & PS5
By blending in resource-management and community-building mechanics centered around completing favours for potential new cultists, Cult of the Lamb takes the familiar Roguelike format and injects new life. Within this Cult of the Lamb Trophy Guide, we aim to take you through the eerie but adorable 15-hour Platinum Journey, which—unlike many other roguelikes we've written guides for—is comfortably easy, making for a relaxing yet addictive adventure.
Phase One | Complete the Story
We begin our Cult of the Lamb Trophy Journey by simply playing through the story. Absolutely nothing is missable, so feel free to explore a bit and solve as many mysteries as you like while completing the story objectives provided to you along the way.
Make sure you pay close attention to the wants and needs of your cultists because the game will actually end if they perish.
Worry not, though; there are no difficulty trophies, so you can just enjoy a comfortable time on Easy Difficulty if that's what you wish. You'll be asked to select a difficulty toward the start of the game, but you can change it again at any time via the options.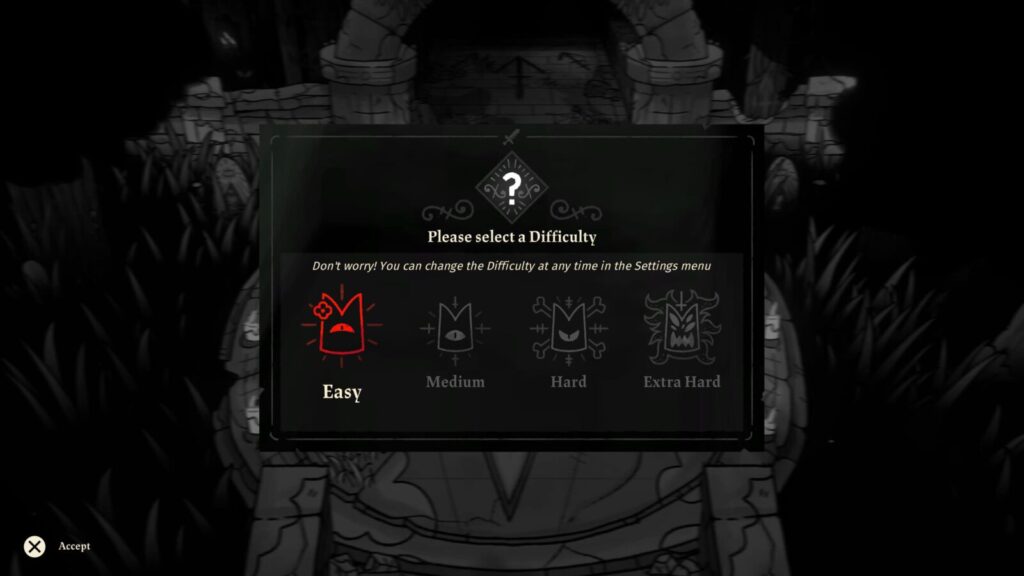 The gameplay loop here is pretty straight-forward once you're done with the introductory stuff;
Head out on a Crusade for resources, followers, story progress, and more. On your fourth successful crusade to any region, you will be able to fight the Bishop of that region.
Back at your cult grounds, use your resources to improve the camp.
Hold a Sermon and a ritual at your temple. Acquire any upgrades you need via the temple.
Gather devotion and tend to your followers' needs.
Repeat
Obviously, it will vary at times, but that's the general flow of this phase. You can explore side-content as much as you like but make sure you're always prioritizing your followers' needs.
Though you can play pretty much any way you like and still acquire the platinum, there are a couple of Doctrines to look out for that will make things a lot easier. Look out for Ritual of the Ocean's Bounty and Ritual of Enrichment as both will be very helpful for speeding up your platinum journey. However, if you do miss them, you won't be locked out of any trophies.
Unmissable Story Trophies
Phase Two | Cleanup
This second and final phase of our Cult of the Lamb trophy guide focuses on cleanup of remaining trophies. You've likely made a lot of progress towards these trophies, but with secret Follower Forms, hidden Tarot Cards, and many Holy Talismans to find, there's likely still quite a bit you need to do.
One of the hardest things you'll need to do in this phase is to defeat each of the Bishops without taking damage. However, there's a good method for this and with some practice and a bit of luck, you'll pull through without too much difficulty.
PlatGet!

Godhood
No longer a servant, no less than a God.
After collecting every trophy in this Cult of the Lamb Trophy Guide, the "Godhood" Platinum Trophy will unlock. Congratulations!
Thanks for Reading
Plat Get!
Thank You!
Thank You for choosing PlatGet as your source for this Cult of the Lamb Trophy Guide.
Wondering what to complete next? Browse our complete guide selection or check out our friends at PlatPrices.com to filter the PS Store based on price, trophy difficulty, or completion time.
Follow us on Twitter @GetPlat for updates on new guides and occasional anecdotes about our platinum journeys.
We've Partnered with NordVPN
You may see links to NordVPN products and services on our site. Purchasing a NordVPN Subscription via one of these links is a great way to support us! You would be helping us continue releasing quality guides—as we'll receive a small commission—but you'll also get a great deal on the world's leading VPN!
Grab the Special Deal!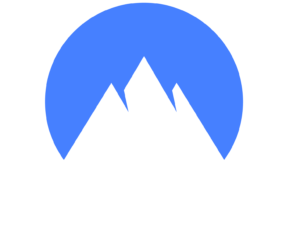 This Guide uses our Trophy Tracking features!
Here on PlatGet, you will sometimes see the new tracker on trophies in certain trophy guides. These tracking tools allow you to manually keep track of your own trophy progress without having to give us any personal details or create an account.
The tool uses localStorage to save and load your changes, allowing you to even leave and return in some cases. However, for best performance and to ensure your tracking details aren't lost, try to keep this tab open until you're done with your trophy journey and avoid refreshing as much as possible.
Close