PlayStation 4, PlayStation 5
The Gardens Between Trophy Guide
Trophies
1
8
9
FAQ
How long does it take to beat The Gardens Between and unlock all trophies?
How difficult is it to beat The Gardens Between and unlock all trophies?
Does The Gardens Between have online trophies?
Does The Gardens Between have difficulty-specific trophies?
Does The Gardens Between have missable trophies?
Does The Gardens Between have glitched trophies?
What is the minimum number of playthroughs required to unlock all trophies in The Gardens Between?
Does The Gardens Between have a Platinum Trophy?
The Gardens Between Trophy Guide and Road Map for PS4 & PS5
Welcome to our Gardens Between Trophy Guide. The Gardens Between is a captivating indie puzzle video game, characterized by its surreal art and design, crafted by the imaginative team at The Voxel Agents. At its heart, this game paints a vivid tale of two inseparable friends, Arina and Frendt.
As you delve into its intricate puzzles, they're invited on a poignant journey through a series of vibrant islands, each representing a unique memory from their shared past. This adventure isn't just about solving puzzles; it's an exploration of the deep emotional bonds of friendship, the weight of nostalgia, and the bittersweet moments that define a lifelong connection.
The trophy journey for The Gardens Between is as short and sweet as the game. There are a few miscellaneous trophies that you can technically miss, but by using Chapter Select after beating the game, you can easily mop them up!
Phase One | Collect Misc Trophies during the Story
In this first phase of our guide, I pose to you a choice; complete a blind playthrough and earn misc trophies in phase two, or skip ahead to phase two of our Gardens Between Trophy Guide to collect every trophy as you go, missing nothing and earning the platinum in one playthrough.
If you choose to complete a blind playthrough, you may well find some of the misc trophies naturally but for the most part you'll only unlock the unmissable Story trophies in this phase.
If you'd rather complete only one playthrough, go ahead and skip on to Phase Two, where we've listed each trophy in a sensible order to help you earn them as and when they come up in-game.
The gameplay is very simple; you need only move

left and right to progress and rewind time. Depending on where the protagonists are in the sequence of events, you can press

to interact with certain items, affecting the past or the future and opening new paths.
Unmissable Story Trophies
Phase Two | Chapter Select Cleanup
In this second and final phase of our Gardens Between Trophy Guide, you will either be using Chapter Select to mop up the trophies listed below, or you have skipped ahead and intend to earn them all in your first playthrough. Either way, you will benefit from the convenient way in which the trophies below are organized by chapter, with clear indicators of where and when to look.
PlatGet!

Platinum Garden
Collect all other The Gardens Between Trophies.
After collecting every trophy in this The Gardens Between Trophy Guide, the "Platinum Garden" Platinum Trophy will unlock. Congratulations!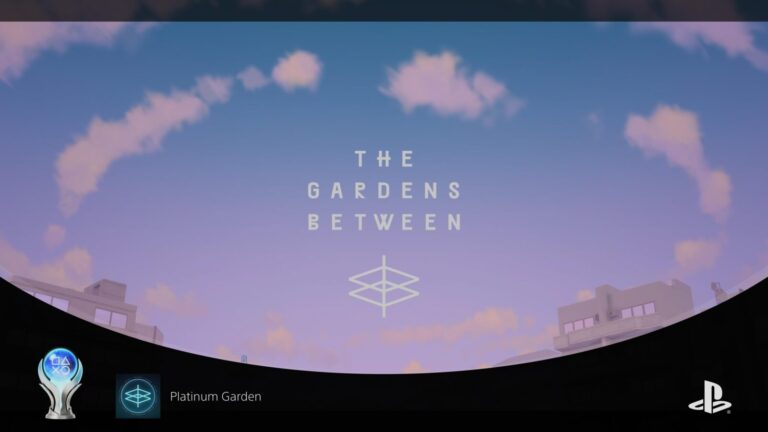 Thanks for Reading
Plat Get!
Thank You!
Thank You for choosing PlatGet as your source for this The Gardens Between Trophy Guide.
Wondering what to complete next? Browse our complete guide selection or check out our friends at PlatPrices.com to filter the PS Store based on price, trophy difficulty, or completion time.
Follow us on Twitter @GetPlat for updates on new guides and occasional anecdotes about our platinum journeys.
We've Partnered with NordVPN
You may see links to NordVPN products and services on our site. Purchasing a NordVPN Subscription via one of these links is a great way to support us! You would be helping us continue releasing quality guides—as we'll receive a small commission—but you'll also get a great deal on the world's leading VPN!
Grab the Special Deal!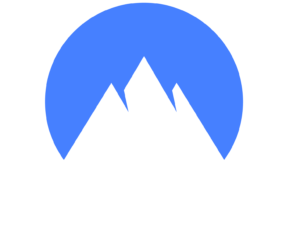 This Guide uses our Trophy Tracking features!
Here on PlatGet, you will sometimes see the new tracker on trophies in certain trophy guides. These tracking tools allow you to manually keep track of your own trophy progress without having to give us any personal details or create an account.
The tool uses localStorage to save and load your changes, allowing you to even leave and return in some cases. However, for best performance and to ensure your tracking details aren't lost, try to keep this tab open until you're done with your trophy journey and avoid refreshing as much as possible.
Close