Tamiku Trophy Guide and Road Map
Tamiku is a simple platformer in which each stage has a slightly different theme reminiscent of a different retro game. You can earn this platinum in as little as 15 minutes, but it can take up to and above 30 minutes. Hopefully, this Tamiku Trophy Guide helps to reduce that time.
Phase One – Complete all 8 Levels
All you will need to do is complete all 8 stages and a bonus stage to unlock the platinum. There are 2 miscellaneous trophies, but they are guaranteed to unlock naturally.
Progression Trophies
The following trophies in this portion of our Tamiku Trophy Guide will all unlock through progressing to the end of the level "Monsters' Cave". The first time you get a bonus level will be after the stage "White Land", you don't need to do anything specific for it to start.
The aim of a bonus stage is just to hit as many balloons as you can, but there's no specific requirement for the trophy other than just to play through one until it ends.

BARREL FACTORY
Complete the BARREL FACTORY stage.

LIMBO MAZE
Complete the LIMBO MAZE stage.

UNDERGROUND GARDEN
Complete the UNDERGROUND GARDEN stage.

WHITE LAND
Complete the WHITE LAND stage.

BOMB FIELD
Complete the BOMB FIELD stage.

THIEF'S MINE
Complete the THIEF'S MINE stage.

DEVILAND PARK
Complete the DEVILAND PARK stage.

MONSTERS' CAVE
Complete the MONSTERS' CAVE stage.

BONUS LEVEL
Complete a BONUS LEVEL.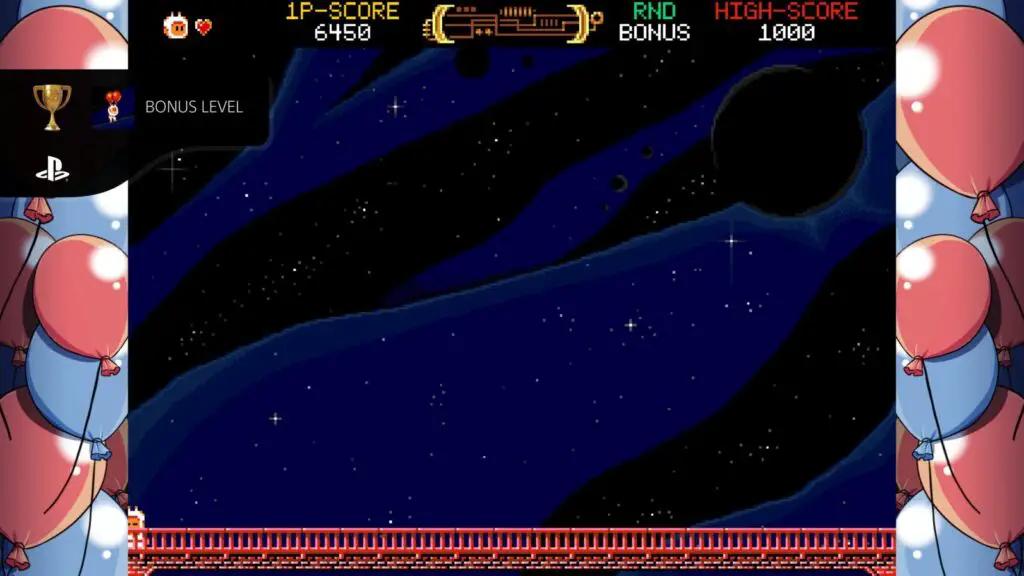 Miscellaneous Trophies
All you need to do for this section of our Tamiku Trophy Guide's trophies is pop a balloon of each type, pretty unmissable requirements. You can pop a blue balloon by simply walking into it, but to pop a red balloon you will need to walk into it and then press

repeatedly until it bursts.

BLUE BOOM!
Explode a blue balloon.

RED BOOM!
Explode a red balloon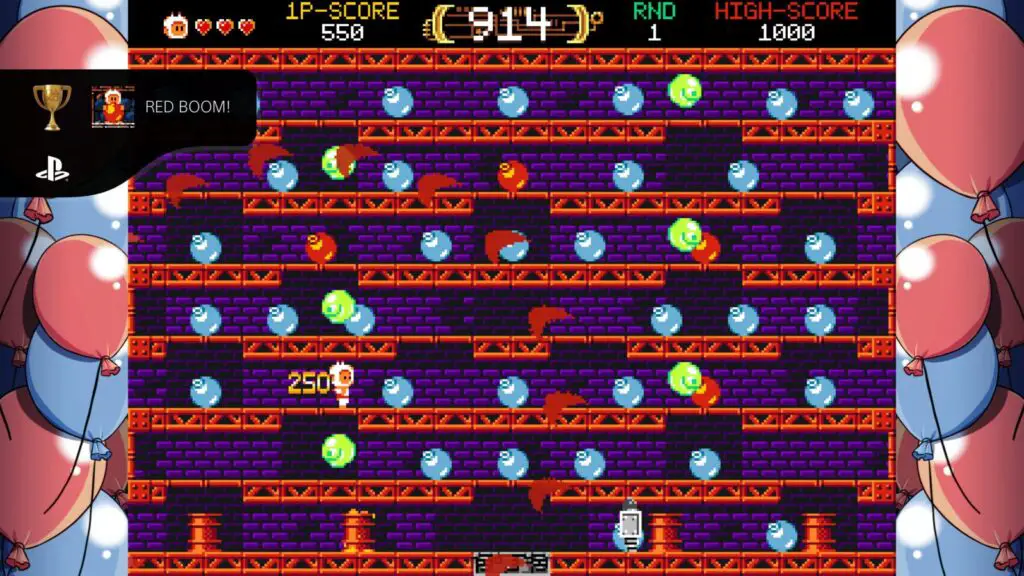 Plat Get!

Platinum Tamiku
Get all other trophies.
Complete all 8 levels, popping each type of ballooon along the way, and you should have this Platinum trophy in your pocket in no time!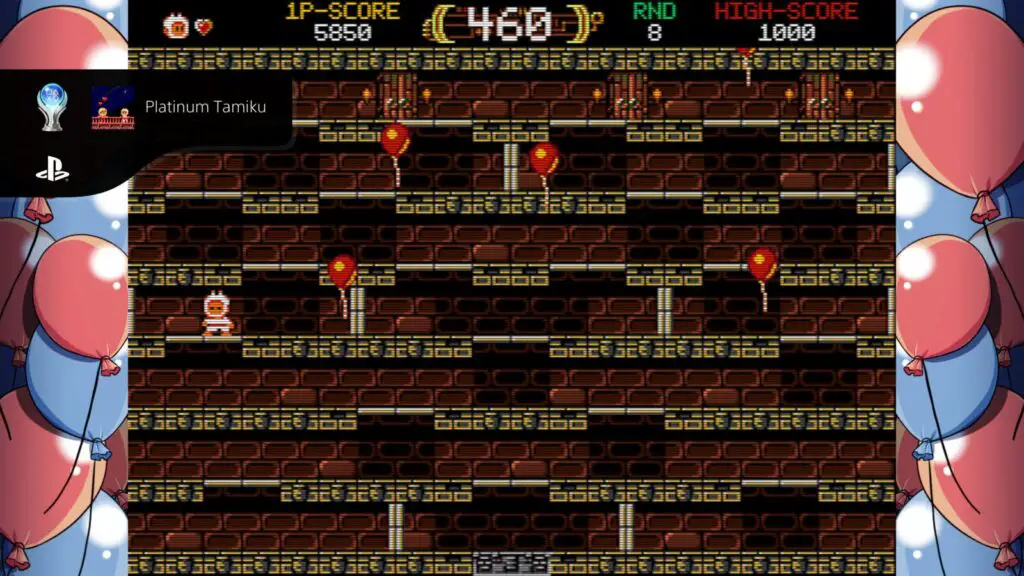 Full Disclosure: You won't find this platinum trophy on my PSN Profile, I used my alt account PlatGet_DblTap, so look there if you're hoping to verify!
If you enjoy collecting quick and easy Platinum Trophies like this one, check out our full list of Quick and Easy Platinum Trophies, all of which can be earned in an hour or less!
Thank you for choosing PlatGet as your source for this Tamiku Trophy Guide, consider checking out our reviews and other guides!
Follow us on twitter @GetPlat or Instagram @platget for updates on new reviews and guides, as well as small anecdotes about our platinum journeys.