PlayStation 4, PlayStation 5
MetaDude Trophy Guide
Trophies
1
11
1
FAQ
How long does it take to beat MetaDude and unlock all trophies?
How difficult is it to beat MetaDude and unlock all trophies?
Does MetaDude have online trophies?
Does MetaDude have difficulty-specific trophies?
Does MetaDude have missable trophies?
Does MetaDude have glitched trophies?
What is the minimum number of playthroughs required to unlock all trophies in MetaDude?
Does MetaDude have a Platinum Trophy?
MetaDude Trophy Guide and Road Map for PS4 & PS5
Welcome to our MetaDude Trophy Guide. MetaDude is a visual novel set in a speculative future of abundant technologies. Instead of the usual gaming experience, MetaDude takes a narrative-driven approach, where you'll explore the digital world through the eyes of the protagonist, Meta-Dude, armed with irony, sarcasm, and references to classic comics.
Which is a really nice way of saying; there's barely any gameplay. The main interactive element in the game involves rotating squares to complete a simplified jigsaw puzzle.
While the comic itself offers a decent storyline with an okay sense of humor, it is entirely optional. Should you dislike the story or just not care for it, you can mash

through the whole thing.
Depending on how much you actually read, this could take you anywhere from 5 minutes to 20 minutes, but certainly nothing close to even an hour of your time.
Phase One | Unlock All Trophies
MetaDude is pretty much just a comic series you can read on your console. As such, there's very little gameplay. In fact, the only gameplay you'll have to do is to unscramble the cover art of the next issue to be able to keep reading the comic.
Unscrambling the comic book covers is hilariously easy. When you rotate a tile into the right orientation, the progress counter on the right will increase. Thanks to this, you can ignore the puzzle entirely and just rotate a piece until the number goes up and move on to the next one.
The trophies are basically split 50-50 between simply reading the comic and actually solving the cover art puzzles. By the time you've read the whole comic, the Platinum Trophy will be yours! This can be achieved in as little as 5 minutes if you don't actually read the comic and just mash your way through it. It's up to you, but the comic is alright.
Unmissable Cover Art Trophies
Unmissable Story Trophies
PlatGet!
MetaDude
Welcome to the new reality!
After collecting every trophy in this MetaDude Trophy Guide, the "MetaDude " Platinum Trophy will unlock. Congratulations!
Thanks for Reading
Plat Get!
Thank You!
Thank You for choosing PlatGet as your source for this MetaDude Trophy Guide.
Wondering what to complete next? Browse our complete guide selection or check out our friends at PlatPrices.com to filter the PS Store based on price, trophy difficulty, or completion time.
Follow us on Twitter @GetPlat for updates on new guides and occasional anecdotes about our platinum journeys.
We've Partnered with NordVPN
You may see links to NordVPN products and services on our site. Purchasing a NordVPN Subscription via one of these links is a great way to support us! You would be helping us continue releasing quality guides—as we'll receive a small commission—but you'll also get a great deal on the world's leading VPN!
Grab the Special Deal!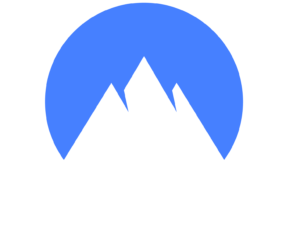 This Guide uses our Trophy Tracking features!
Here on PlatGet, you will sometimes see the new tracker on trophies in certain trophy guides. These tracking tools allow you to manually keep track of your own trophy progress without having to give us any personal details or create an account.
The tool uses localStorage to save and load your changes, allowing you to even leave and return in some cases. However, for best performance and to ensure your tracking details aren't lost, try to keep this tab open until you're done with your trophy journey and avoid refreshing as much as possible.
Close