PlayStation 4, PlayStation 5
Cursed to Golf Trophy Guide
Trophies
1
11
2
FAQ
How long does it take to beat Cursed to Golf and unlock all trophies?
Around 5-8 Hours depending on skill, luck, and willingness to close the game when things aren't going your way.
How difficult is it to beat Cursed to Golf and unlock all trophies?
Does Cursed to Golf have online trophies?
Does Cursed to Golf have difficulty-specific trophies?
Does Cursed to Golf have missable trophies?
Does Cursed to Golf have glitched trophies?
What is the minimum number of playthroughs required to unlock all trophies in Cursed to Golf?
Does Cursed to Golf have a Platinum Trophy?
Cursed to Golf Trophy Guide and Road Map for PS4 & PS5
Welcome to our Cursed to Golf Trophy Guide. Cursed to Golf is a unique, 2D, side-scrolling, indie blend of Golf and Roguelike gameplay. You will need to try and make your way through 18 holes of side-on golf action without ever going above par.
If you do, you'll be sent back to the beginning of the course to start again at Hole 1—which will have changed since last time! To shake things up even more, there are special power cards you can collect and play at any time. Heck, there's even Boss Fights!
So as you can see, there's plenty to love about Cursed to Golf but there's also a lot to dislike. The RNG nature of each course can mean that if you get caught out without the right cards at the right time or just have a string of bad luck, even the most impressive runs can coming screeching to a halt.
The trophy journey, fortunately, doesn't provide much extra frustration. It will ask very little more of you than to just reach the end of the game and beat the final boss. Sure, there are a couple of misc trophies, but nothing anywhere near as challenging as beating the game.
Phase One | Play 18 Holes
In this first phase of our Cursed to Golf Trophy Guide, just focus on reaching Hole 18!
Along the way, you will need to defeat four bosses, each of which will net you a trophy. The only progression that persists between playthroughs is actually the bosses, you won't have to face them again in subsequent runs once you've defeated them. They'll also give you abilities that make progressing quicker and easier with each run.
Note that it is possible to restart a hole by closing the game and opening it back up again, you'll even get your cards back. However, the game saves incredibly quickly once you run out of swings, so try not to let that happen and restart before then if you can foresee a failure to meet par. This is hands-down the best way to make consistent progress in the game. Before I started doing this, I spent 5 hours in the game without ever beating the first boss. After starting to do this, I reached the end of the game in under 5 extra hours.
Unmissable Story Trophies
Phase Two | Miscellaneous Trophy Cleanup
With the story complete, there's just a handful of miscellaneous trophies vying for your attention. Many of these may have even unlocked naturally, but the ACE! and Hole in One trophies will prove to be the last real challenge between you and the Cursed to Golf Platinum Trophy.
Misc Trophies
PlatGet!

Major Winner
Obtain all other trophies
After collecting every trophy in this Cursed to Golf Trophy Guide, the "Major Winner " Platinum Trophy will unlock. Congratulations!
Thanks for Reading
Plat Get!
Thank You!
Thank You for choosing PlatGet as your source for this Cursed to Golf Trophy Guide.
Wondering what to complete next? Browse our complete guide selection or check out our friends at PlatPrices.com to filter the PS Store based on price, trophy difficulty, or completion time.
Follow us on Twitter @GetPlat for updates on new guides and occasional anecdotes about our platinum journeys.
We've Partnered with NordVPN
You may see links to NordVPN products and services on our site. Purchasing a NordVPN Subscription via one of these links is a great way to support us! You would be helping us continue releasing quality guides—as we'll receive a small commission—but you'll also get a great deal on the world's leading VPN!
Grab the Special Deal!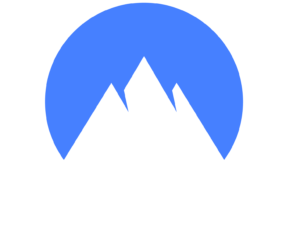 This Guide uses our Trophy Tracking features!
Here on PlatGet, you will sometimes see the new tracker on trophies in certain trophy guides. These tracking tools allow you to manually keep track of your own trophy progress without having to give us any personal details or create an account.
The tool uses localStorage to save and load your changes, allowing you to even leave and return in some cases. However, for best performance and to ensure your tracking details aren't lost, try to keep this tab open until you're done with your trophy journey and avoid refreshing as much as possible.
Close