PlayStation 5
Atlas Fallen Trophy Guide
Trophies
1
4
10
22
FAQ
How long does it take to beat Atlas Fallen and unlock all trophies?
How difficult is it to beat Atlas Fallen and unlock all trophies?
Does Atlas Fallen have online trophies?
Does Atlas Fallen have difficulty-specific trophies?
Does Atlas Fallen have missable trophies?
Does Atlas Fallen have glitched trophies?
What is the minimum number of playthroughs required to unlock all trophies in Atlas Fallen?
Does Atlas Fallen have a Platinum Trophy?
Atlas Fallen Trophy Guide and Road Map for PlayStation 5
Welcome to our Atlas Fallen Trophy Guide. Set in a vast collectible-filled open world, Atlas Fallen's realtime RPG gameplay is both thrilling and cinematic and I truly enjoyed it. It bears an eerie resemblance to Forspoken, which actually makes me suspicious of Square Enix and their inferior game.
The trophy journey for Atlas Fallen is almost entirely painless. There are a couple of tricky trophies like Miner and Flawless Victory which could cause you some trouble, but otherwise you're simply looking at an enjoyable 10-hour story followed by ~15 hours of collectible cleanup.
Fortunately, none of these collectibles are all that arduous to collect and I even found this portion of my journey almost as enjoyable as the story itself.
Phase One | Complete the Story
Your main objective in the first phase of this Atlas Fallen Trophy Guide is to just enjoy the story. You can play on any difficulty you like and don't even need to worry about any trophies being missable.
Some of the Side Quests and Errands you find on your travels will be missable, however, any trophy-relevant rewards you'd miss from those quests can still be acquired from certain merchants. To avoid complications later in your trophy journey, it would be wise to complete any and all Side Quests or Errands as and when they become available, but just know that it's safe not to do so if you don't wish to.
You should also feel free to grab any collectibles or complete any side-activities you stumble across, but there's no pressure at this stage to be thorough. Some side-activities or collectibles won't be possible until later in the game anyway.
Unmissable Story Trophies
Phase Two | Map Cleanup
As with most Open-World RPG games, the second phase of our Atlas Fallen Trophy Guide is going to mean scouring every inch of the four open-world regions to clean up a whopping 187 collectibles. Fortunately, this isn't any more arduous than your typical modern RPG; just prepare to have some entertainment available on the side for those long collectible-hunting sessions.
All in all, here's what you have in store:
Besides the above, there's also a handful of Side Quest Trophies and Miscellaneous Trophies you'll need to get your hands on if you want the Platinum.
One thing which will be very helpful for you to have throughout this process is maps of each region, indicating key locations such as Cosmetic Items, Treasure Map Endpoints, Wildlife Habitats, and much more. Fortunately for you, that's exactly what I've prepared! Check out our Atlas Fallen Collectible Maps to ease this phase of your journey.
Side Quest Trophies

A Taste of Wrath
Defeat the Watcher's Fury for the first time
To unlock the "A Taste of Wrath" trophy, you will need to defeat all of the enemies in a Watcher's Fury event. This type of event can occur randomly throughout the game, but you are able to escape them if you wish.
A simple way to find a Watcher's Fury event would be to complete the "Watcher's Fury" Side-Quest. Start by locating the Traveling Vendor, who appears in multiple spots in the game.
Talk to him after completing the story and offer your help to activate the side quest. Then, follow the quest and make your way to the blue quest indicator. Wander in the vicinity until a dazzling light envelops you, signaling the onset of the Watcher's Fury.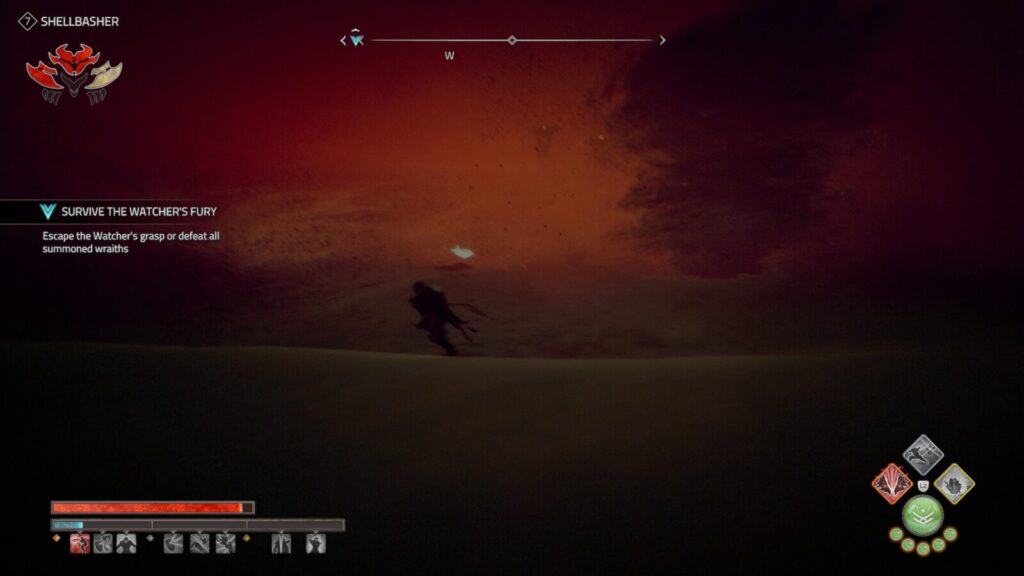 In the ensuing sandstorm, your objective is to defeat successive waves of Wraiths who get more powerful with each wave. If you successfully defeat every enemy, the event will end and the A Taste of Wrath trophy will unlock.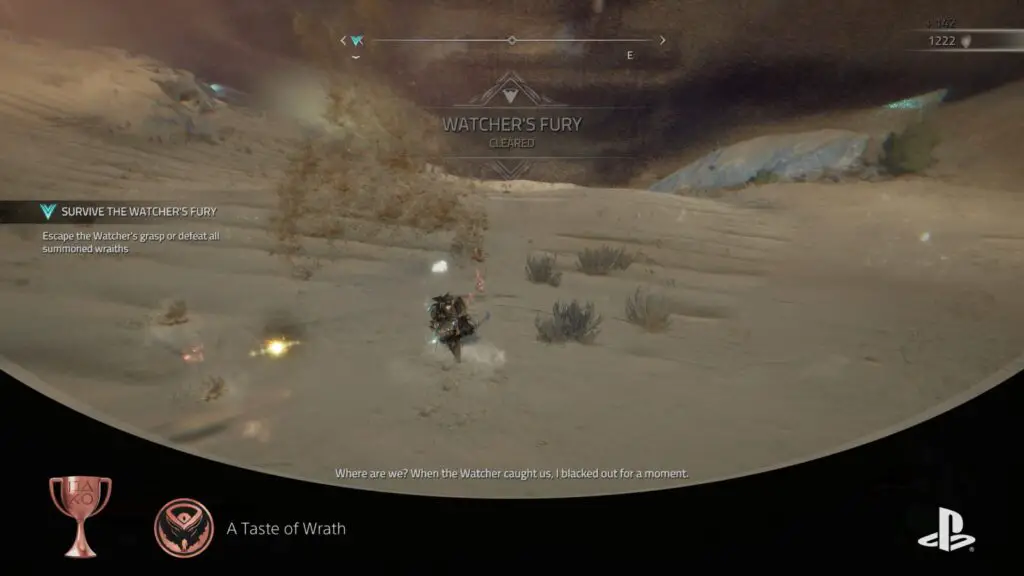 The Mentor
Find the prisoner and talk to him in the Wildlands
"The Mentor" trophy is tied to a specific Side-Quest which can be completed at any time (it doesn't expire like some others).
To begin the Side-Quest, you need to go to the building at this location and get the Journal Entry from within the Library there: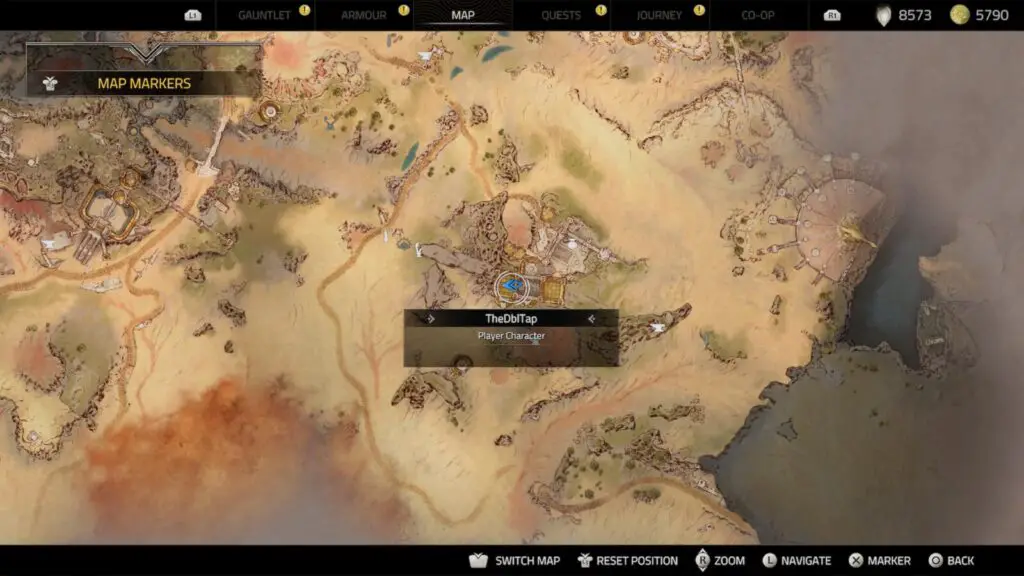 The building is under one of those large stone arches, with an entrance at the north side, high up. Once inside, the Library is a small room on the west side of the building.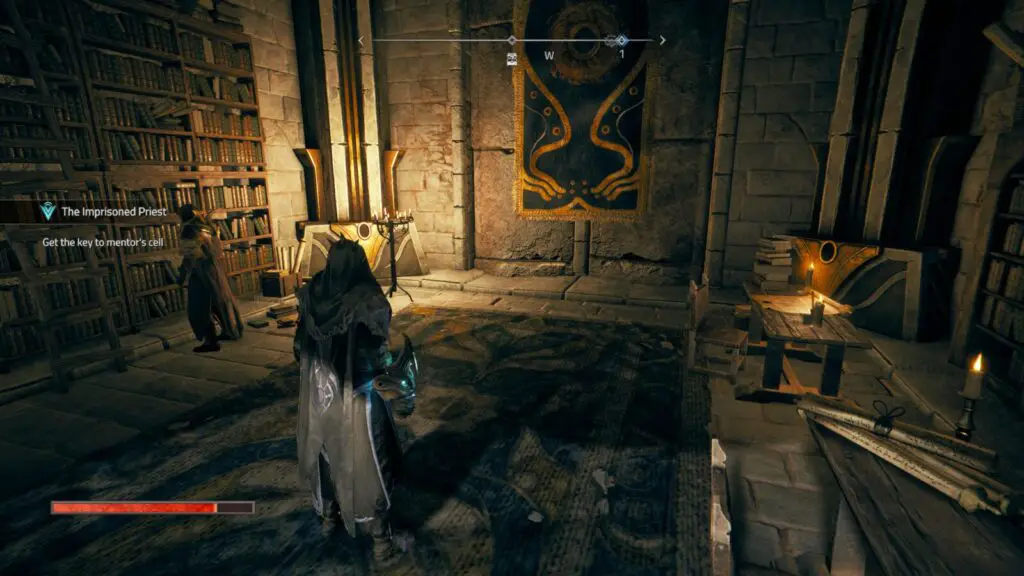 In the library, you'll see a chest under the banner at the back of the room. The Journal Entry you need is inside this chest!
Once the quest has started, you can simply follow the waypoints to the Prisoner's location. When you speak to him for the first time, The Mentor trophy will unlock.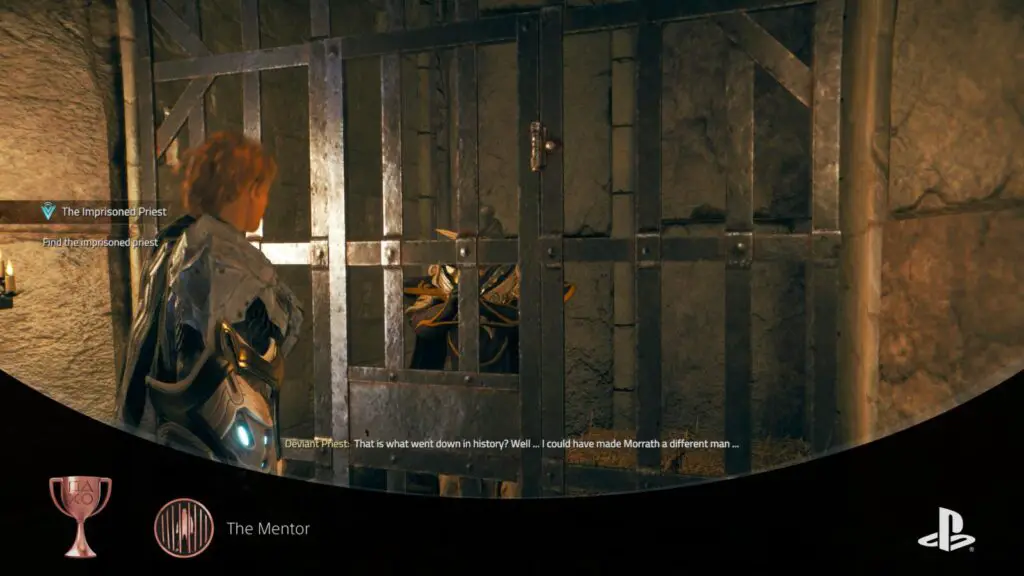 A Queen's Tale
Find the Queen's recorded memories
In Lithesta, the capital city in the Monsalar: Wildlands region, head to this location on your map: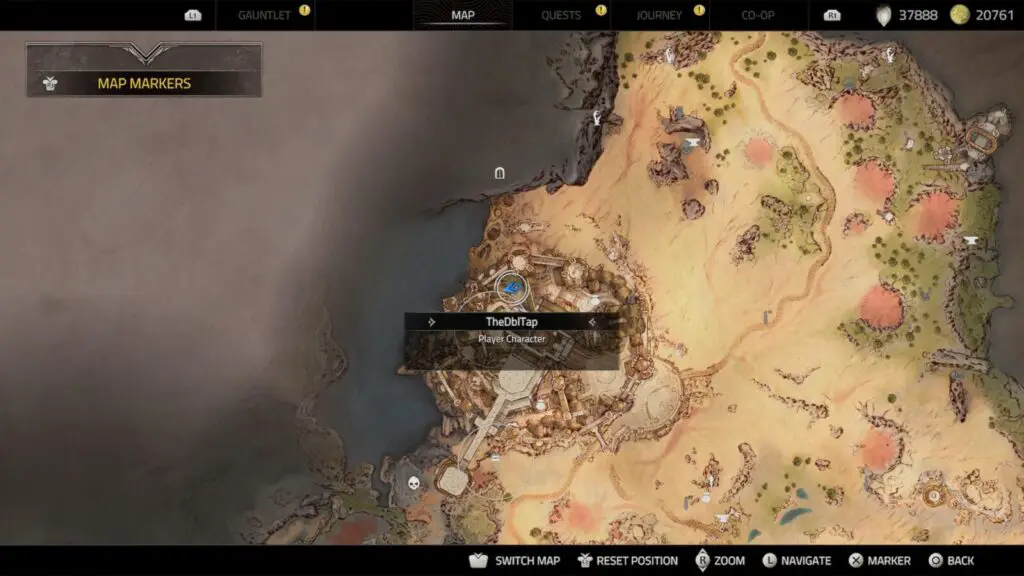 There, you will find a huge door that you can open with the Crush ability. Crush the door out of the way to reveal a hole in the floor of a hidden room.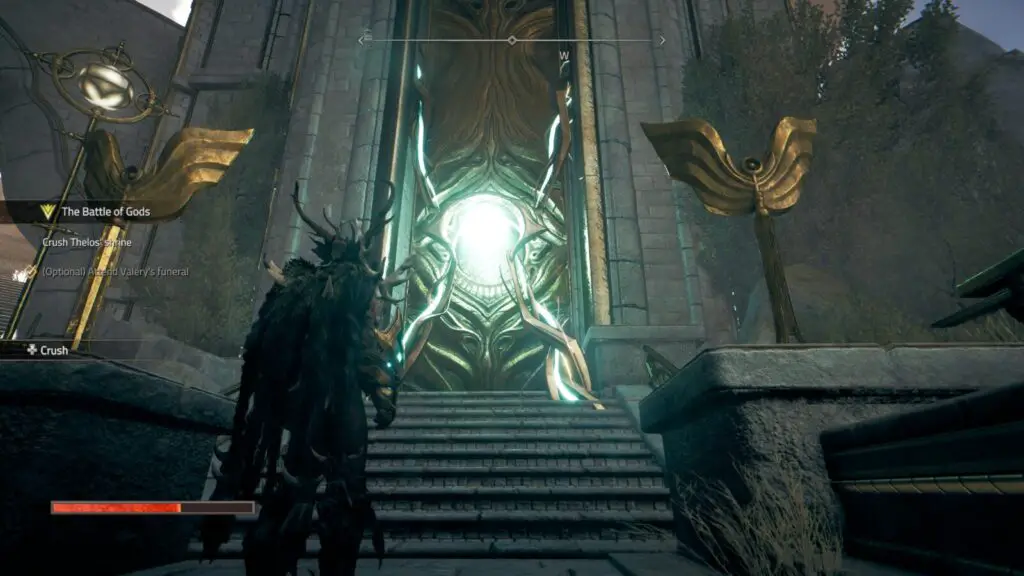 Drop down that hole and follow the linear path into the "Queen's Passage" area.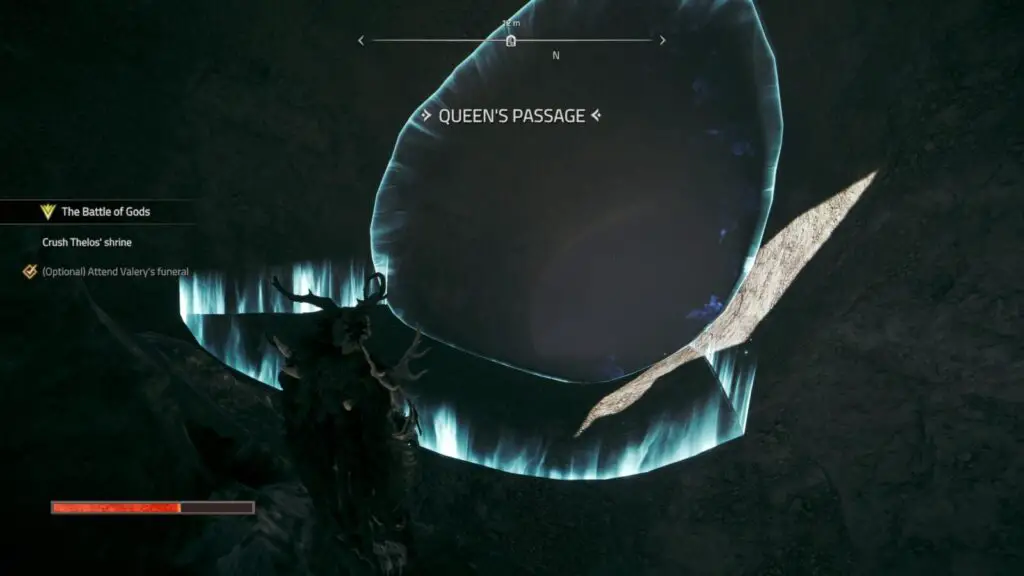 This actually leads you to an otherwise-inaccessible portion of Basterngar's Underground. Here, you will find one of Basterngar's Anvils, a Cosmetic Item in a chest over a stone archway, and three gold journal entries.
Collect all three entries to complete the Queen's Passage quest and unlock the "A Queen's Tale" trophy.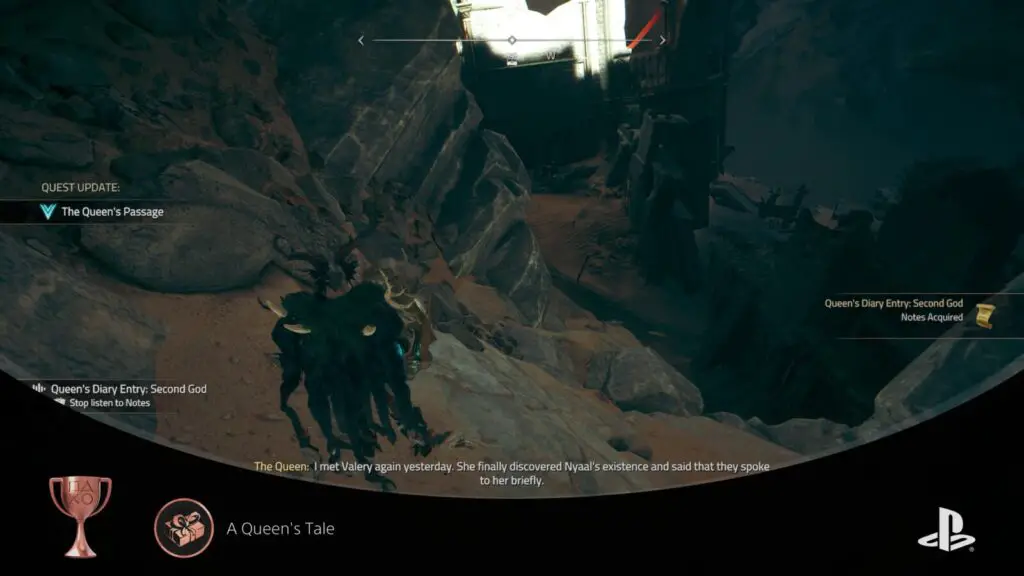 Collectible & Map Cleanup Trophies
Miscellaneous Trophies
PlatGet!
Atlas Fallen
Unlock all trophies
After collecting every trophy in this Atlas Fallen Trophy Guide, the "Atlas Fallen " Platinum Trophy will unlock. Congratulations!
Thanks for Reading
Plat Get!
Thank You!
Thank You for choosing PlatGet as your source for this Atlas Fallen Trophy Guide.
Wondering what to complete next? Browse our complete guide selection or check out our friends at PlatPrices.com to filter the PS Store based on price, trophy difficulty, or completion time.
Follow us on Twitter @GetPlat for updates on new guides and occasional anecdotes about our platinum journeys.
We've Partnered with NordVPN
You may see links to NordVPN products and services on our site. Purchasing a NordVPN Subscription via one of these links is a great way to support us! You would be helping us continue releasing quality guides—as we'll receive a small commission—but you'll also get a great deal on the world's leading VPN!
Grab the Special Deal!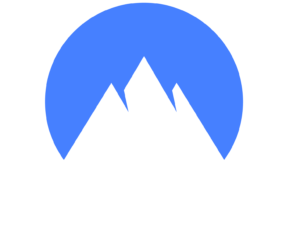 Other Guides & Maps for Atlas Fallen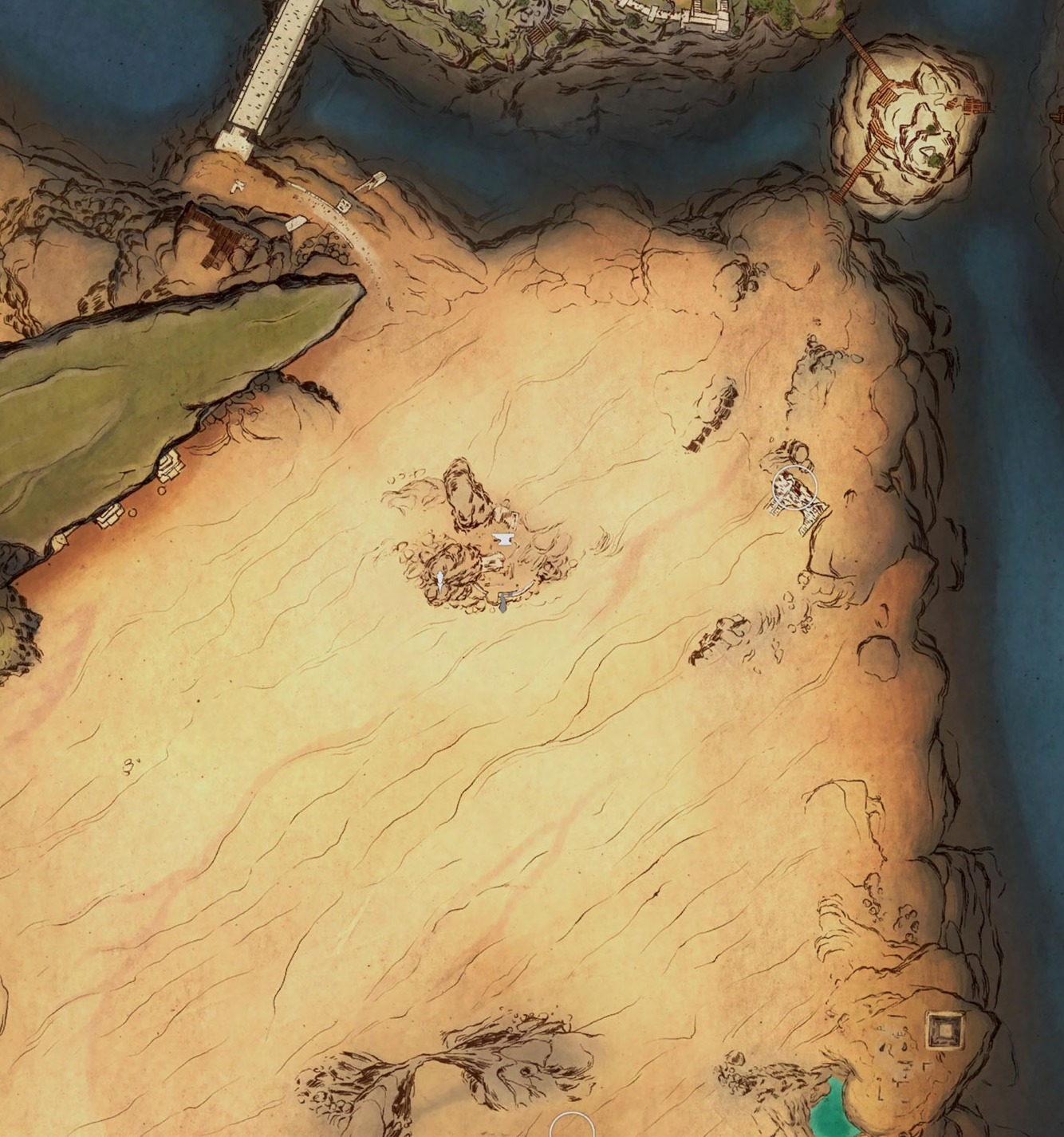 This Guide uses our Trophy Tracking features!
Here on PlatGet, you will sometimes see the new tracker on trophies in certain trophy guides. These tracking tools allow you to manually keep track of your own trophy progress without having to give us any personal details or create an account.
The tool uses localStorage to save and load your changes, allowing you to even leave and return in some cases. However, for best performance and to ensure your tracking details aren't lost, try to keep this tab open until you're done with your trophy journey and avoid refreshing as much as possible.
Close