Dark Sauce Trophy Guide and Road Map
Dark Sauce is a simple 3D platformer with a cute Voxel art style and a Platinum trophy that can be earned in less than 30 minutes, especially with this Dark Sauce Trophy Guide. This platinum can be earned legitimately in no time at all, but there is a cheat code which can make things a lot easier…
Phase One – Play Four Specific Stages
During this first part of the Dark Sauce Trophy Guide, we want to grab the trophies which are tied to specifically playing levels. Now, obviously, you can just play through the game normally until you've reached and played the first 10, but you can speed this whole process up dramatically by entering a cheat code.
You will also earn miscellaneous trophies for jumping 72 times and collecting a heart.
Unlock all Levels Cheat Code
This cheat code will give you access to all levels in the game and will not cancel out your ability to earn trophies. Meaning that rather than playing 10 levels for the below trophies, you can just play four. Enter the cheat code shown below:
Unlock all Levels (enter on the main menu):

,

,

,

,

,

,

,

,

,

,

.
Once entered, select "Continue" to see the full list of available trophies.
Level-Specific Trophies
Here are the level-specific trophies you'll be looking to earn for each stage.
Important Note: On the selection screen, the first stage counts for the Piglet trophy. The others have their count thrown off a little and shifted by one. I am not sure why this is the case, perhaps the first stage is meant to be just a tutorial, but if that's the case why can you still earn Piglet on it?
Either way, you will actually be completing the levels on the 1st (image of a heart), 4th (image of spikes), 6th (image of a cannon) and 11th (image of a green enemy) tiles in level select. Despite the fact that the trophy descriptions tell you to play levels 1,3, 4, and 10.

Piglet
Complete level 1

Piggie
Complete level 3

Pig
Complete level 5

Mr. Pig
Complete level 10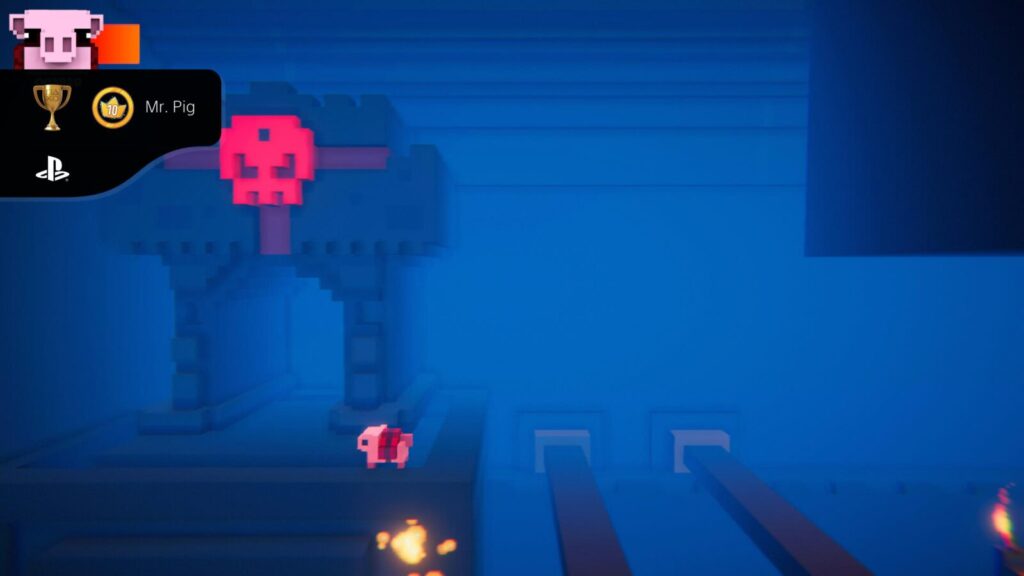 Unmissable Miscellaneous Trophies
You will also naturally unlock these trophies during this phase of the Dark Sauce Trophy Guide.

Doctor Swineheart
Collect a heart

Flying Porkman
Jump for 72 times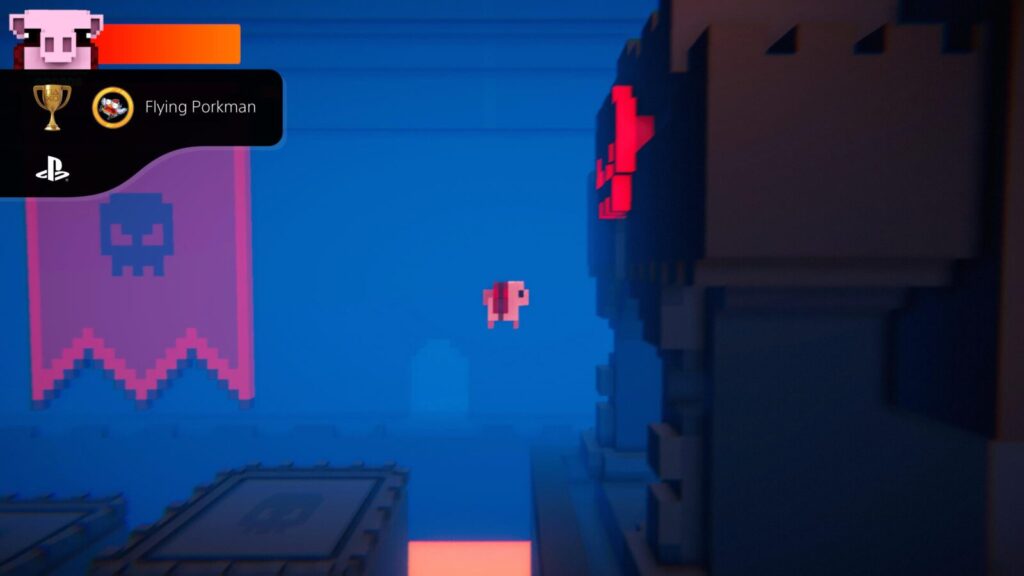 Phase Two – Clean-Up on Level 2
All that remains now is a few miscellaneous trophies and some score trophies. The best place to earn these is level 2, as it's an uncomplicated stage with spikes near to the beginning with which you can grind out any more deaths you might need.
Score Trophies
You may well have earned some of these trophies already, especially if you played through to level 10 legitimately without the cheat code.
The idea here is that you repeat Stage 2 over and over for about 5 minutes. After that time, you should have the 5,000 point total needed to unlock the below score trophies for 500, 1,000, 2,000 and 5,000 points respectively.

House of Straw
Get 500 points

House of Sticks
Get 1000 points

House of Bricks
Get 2000 points

Terror of Wolves
Get 5000 points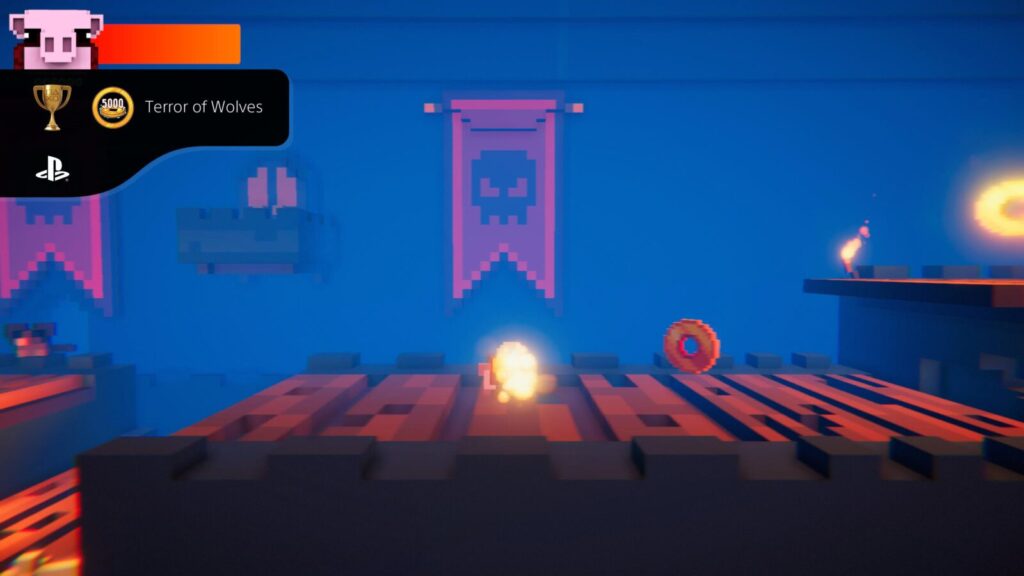 Additional Miscellaneous Trophies

Five Little Piggies
Die 5 times
For this trophy, you will want to die at least 5 times. If you're pretty good at the game, this might not happen to you naturally and you may need to go out of your way to ensure it does.

Hamned to Death
Die 20 times
Dying 20 times is less likely to happen naturally, so there's a chance you'll need to go out of your way again here to die a few more times for the trophy.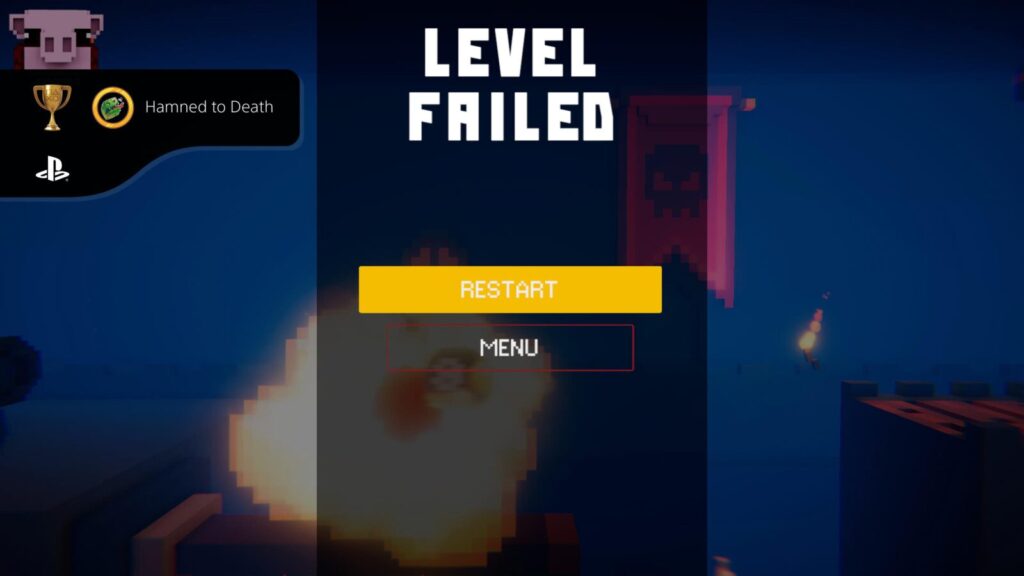 I'm sure I'm invisible
If you are not moving, they may not notice you. Stay rooted to the spot!
As the trophy description vaguely hints; staying completely still will unlock this trophy.
During any stage, at any time, stay completely still for a full minute and the trophy will unlock.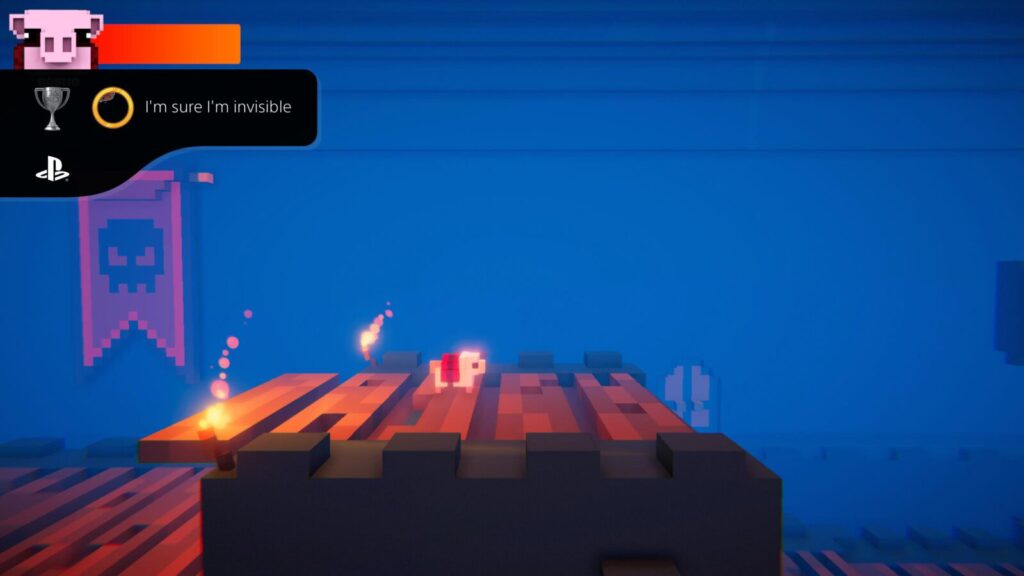 Plat Get!

Well Done!
Unlock all trophies
Once you've collected every other trophy in this Dark Sauce Trophy Guide, you'll find this platinum added to your collection!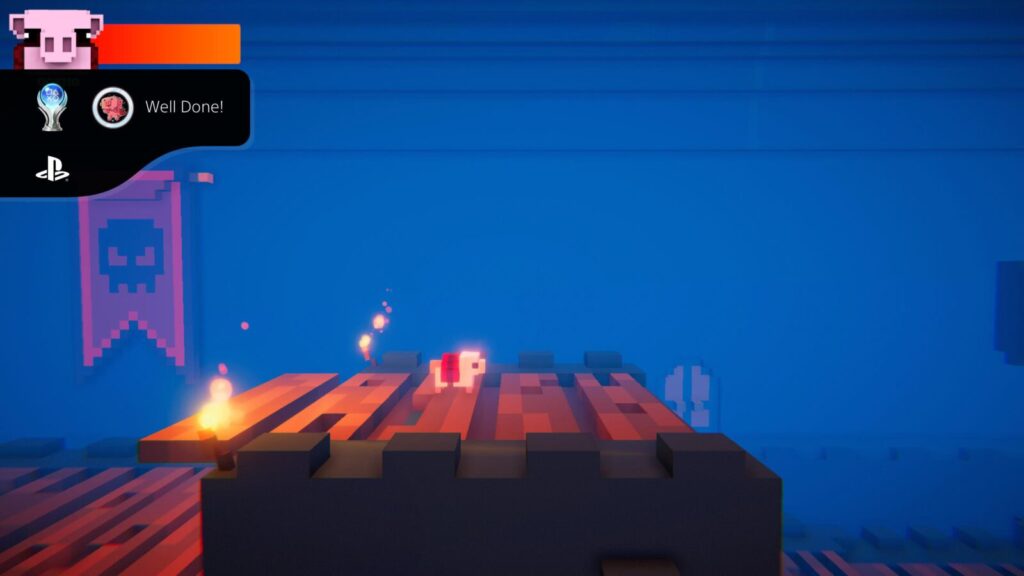 Full Disclosure: You won't find this platinum trophy on my PSN Profile, I used my alt account PlatGet_DblTap, so look there if you're hoping to verify!
C
If you enjoy collecting quick and easy Platinum Trophies like this one, check out our full list of Quick and Easy Platinum Trophies, all of which can be earned in an hour or less!
Thank you for choosing PlatGet as your source for this Dark Sauce Trophy Guide, consider checking out our reviews and other guides!
Follow us on twitter @GetPlat or Instagram @platget for updates on new reviews and guides, as well as small anecdotes about our platinum journeys.