PlayStation 4, PlayStation 5
Adore Trophy Guide
Trophies
1
2
11
36
FAQ
How long does it take to beat Adore and unlock all trophies?
About 30-40 Hours, depending on your skill and your luck.
How difficult is it to beat Adore and unlock all trophies?
Does Adore have online trophies?
Does Adore have difficulty-specific trophies?
Does Adore have missable trophies?
Does Adore have glitched trophies?
What is the minimum number of playthroughs required to unlock all trophies in Adore?
Does Adore have a Platinum Trophy?
Adore Trophy Guide and Road Map for PS4 & PS5
Welcome to our Adore Trophy Guide. Adore is an interesting indie game in which you take control of an "Adorer;" someone who captures and fights using creatures from the wild. Kind of like Pokemon, but with far less polish and vastly different gameplay.
A blend of top-down procedurally-generated dungeon-crawling gameplay and the monster-catching RPG meta, Adore offers a rather unique gameplay experience that actually works quite well in practice. There are, however, quite a few graphical and gameplay glitches that occur. None of these glitches ever blocked a trophy for me, but I did lose a small amount of progress a few times.
Overall, the trophy journey is reasonable and enjoyable, but is closed off with an excruciating RNG-based grind that I wouldn't honestly recommend unless you love the game.
Phase One | Complete the Story
Nothing is missable in Adore, so you're free to just tackle the story at your own pace. Feel free to run headlong into it and not stop until you're done, or avoid progressing the story while you over-train your team and make things easier on yourself.
However you choose to play, you have only one objective in this phase of our Adore Trophy Guide; finish the story!
Unmissable Story Trophies
Phase Two | Post-Story Activities
After beating the game, you will enter the post-game. Here, you'll have access to new gameplay features and will retain all of your creatures, artifacts, runes, and upgrades.
As this phase of the game starts, you'll have a few more quests you can complete, which will introduce you to the new features, so these are where you should start.
From there, there are several trophies you can earn by completing activities and making progress. As you'll have a bit of time to kill, you should work on upgrading your runes, artifacts, and creatures, while also trying to catch as many unique Super Blessed creatures as you can to get a head start on future tasks.
Post-Story Trophies
Phase Three | Catch 'em All!
With some of the game's toughest trophies (Master Adorer, Ascended) out of the way, you've proven your ability to earn the Platinum Trophy, and solidified your chances. Adore's challenge is going to start slipping away here as we move on to targeting the game's longest grinds.
By now, you've probably amassed quite an impressive collection of creatures, but you're going to need to capture every single one. That's not all, you'll also need to catch a Blessed and Super Blessed version of each creature at least once. Fortunately, the "Hunts" mechanic available in the post-game will help you to make this process less influenced by RNG.
Catch All Creatures
Phase Four | Cleanup
Your final stop on the road to the Adore Platinum Trophy. A good majority of the trophies in this final cleanup phase of our Adore Trophy Guide will have already unlocked naturally.
Browse the selection below to see which ones you still need, then get to work crossing off any you have left over!
Trophy Cleanup
PlatGet!
True Adorer
Unlock All Trophies
After collecting every trophy in this Adore Trophy Guide, the "True Adorer" Platinum Trophy will unlock. Congratulations!
Thanks for Reading
Plat Get!
Thank You!
Thank You for choosing PlatGet as your source for this Adore Trophy Guide.
Wondering what to complete next? Browse our complete guide selection or check out our friends at PlatPrices.com to filter the PS Store based on price, trophy difficulty, or completion time.
Follow us on Twitter @GetPlat for updates on new guides and occasional anecdotes about our platinum journeys.
We've Partnered with NordVPN
You may see links to NordVPN products and services on our site. Purchasing a NordVPN Subscription via one of these links is a great way to support us! You would be helping us continue releasing quality guides—as we'll receive a small commission—but you'll also get a great deal on the world's leading VPN!
Grab the Special Deal!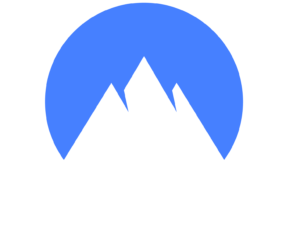 This Guide uses our Trophy Tracking features!
Here on PlatGet, you will sometimes see the new tracker on trophies in certain trophy guides. These tracking tools allow you to manually keep track of your own trophy progress without having to give us any personal details or create an account.
The tool uses localStorage to save and load your changes, allowing you to even leave and return in some cases. However, for best performance and to ensure your tracking details aren't lost, try to keep this tab open until you're done with your trophy journey and avoid refreshing as much as possible.
Close