PlayStation 4, PlayStation 5
Dredge Trophy Guide
Trophies
1
4
8
27
FAQ
How long does it take to beat Dredge and unlock all trophies?
How difficult is it to beat Dredge and unlock all trophies?
Does Dredge have online trophies?
Does Dredge have difficulty-specific trophies?
Does Dredge have missable trophies?
Does Dredge have glitched trophies?
What is the minimum number of playthroughs required to unlock all trophies in Dredge?
Does Dredge have a Platinum Trophy?
Dredge Trophy Guide and Road Map for PS4 & PS5
Welcome to our Dredge Trophy Guide. Dredge is an interesting eldritch-themed fishing and inventory-management game which proves to be both addictive and relaxing, despite the myriad eldritch horrors hoping to ruin that relaxation.
Overall you're in for a thrilling yet overall therapeutic trophy journey, in which you'll experience the chilling story, complete all side-activities, and collect every fish in the sea.
What are you waiting for? Hop aboard and experience this 10/10 Indie Masterpiece.
Phase One | Story "Pursuits"
For the initial phase of our Dredge Trophy Guide, you should simply focus on completing the main quests. Quests are called "Pursuits" in this game and there are only a handful of Pursuits overall, even fewer of which are required for the story.
There's one primary Pursuit that you'll eventually receive, called "The Collector," this pursuit will send you to all four corners of the map, one by one, until you've gathered five important artifacts for the Collector himself.
By progressing this single Pursuit (and some others in the process) you will unlock a handful of unmissable trophies before reaching the penultimate point of the story. After this point of no return, you will be able to earn one of two ending trophies. Once you've done so, continuing from the title screen will bring you right back to the point of no return where you can earn the other ending trophy too.
Once you have both ending trophies, it's time to move on to Phase Two. Absolutely nothing is missable and there are no difficulty settings to concern yourself with. If you find the timing difficult to achieve in the fishing minigame, there is an easier fishing setting in the accessibility options that you can employ to ease things out.
Along the way, don't hesitate to complete any other Pursuits or secure any upgrades or anything like that as almost everything you do will help you in the rest of your Trophy Journey!
Unmissable Story Trophies
Story Ending Trophies
Unshackled
Find a use for the relics.
Technically the bad ending, but undeniably the simplest to acquire, the Unshackled trophy will unlock if you finish the story by doing the following things;
First, simply deliver the Pocketwatch to the Collector. You will be warned of the point of no return but then offered the option to say you're ready. Select it and the Collector will board your boat.
Sail him to the red X on your map west of Greater Marrow and then watch the cutscene until your trophy unlocks.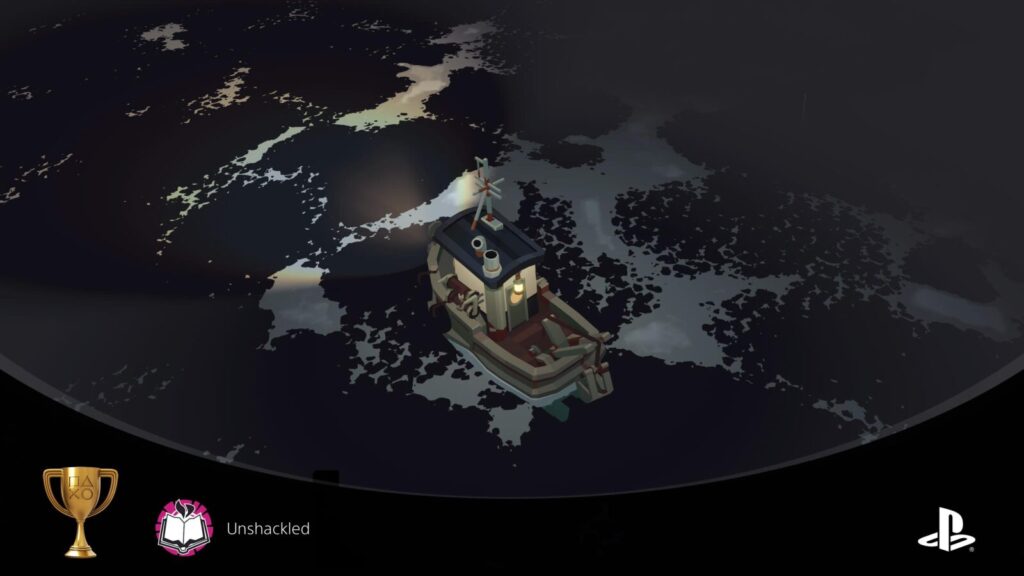 Sated
Throw it back.
The "Sated" trophy will unlock when you reach what is technically Dredge's good ending. As you can imagine, this ending requires a little bit more work, but nothing too crazy.
The first thing you need to do is meet the Old Mayor. I read multiple times online that you don't need to meet the Old Mayor, but I was unable to trigger the Good Ending without first finding him.
The Old Mayor can be found at campsites in four locations on the map. The one I chose to visit is the campsite south of Devil's Spine on one of the eastern islands there.
After meeting the Old Mayor and exhausting all dialogue options, return to Greater Marrow and speak to the Lighthouse Keeper, who will now be willing to discuss the silver and crimson book with you.
Inquire about it to unlock a new dialogue option at the Collector, where you ask him about the book:
Select "Give me the book," "[Step closer.]," and then "[Take the book.]." Once you have it, return to the Lighthouse Keeper again, via whom you will now be able to access the good ending. Tell her "I have the book" followed by "I'm ready" to begin the final sequence.
The Lighthouse Keeper will shine her light out into the distance and you will need to follow it until you reach the right location.
Once there, you'll be prompted. Select "Throw it back" and watch as the "Sated" trophy unlocks.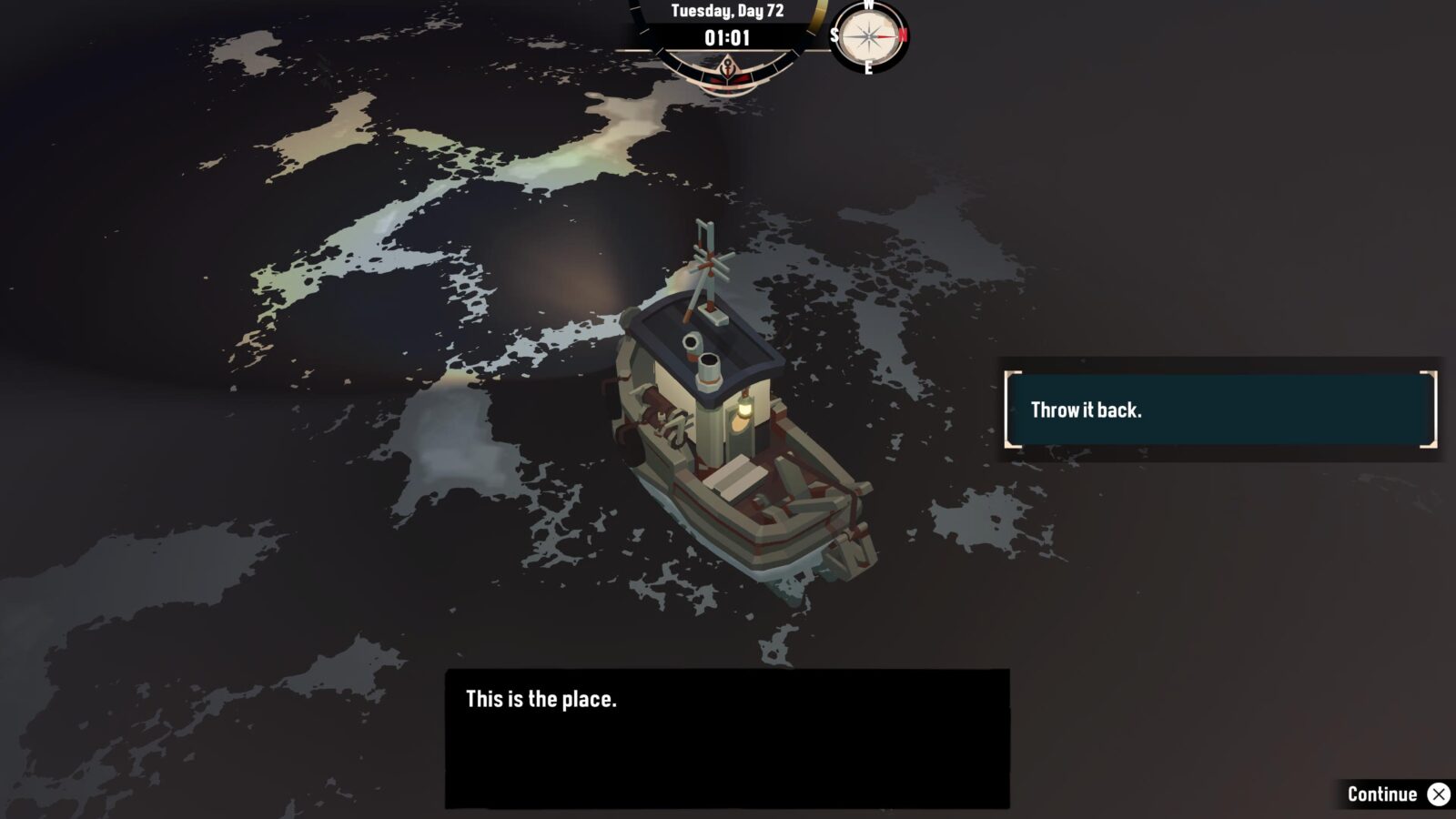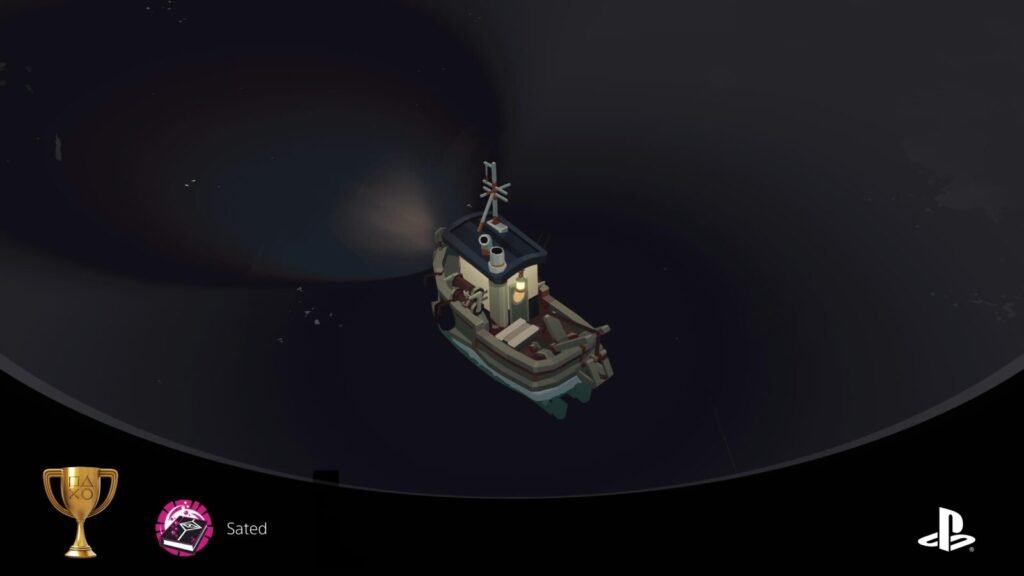 Phase Two | Side-Pursuits, Docks, and Shrines
With the story complete, you will have a handful of semi-complete side-pursuits available in your Pursuits Menu (

). There will also be a few Pursuits you never located.
Using the map below, make sure you visit every pursuit's starting position and then follow it through to completion. Repeat until your Pursuits Screen is filled with complete pursuits. One of these pursuits, for the Traveling Merchant on the Pontoons, is to catch four incredibly rare fish. Their locations have also been marked below.
Along the way, you will also want to complete all of the Fish Shrine puzzles, which are marked on the map too!
Lastly, I would also recommend using this time to visit every possible dock (since many of them are the locations of Pursuits anyway) and unlock the related trophy for having visited them all.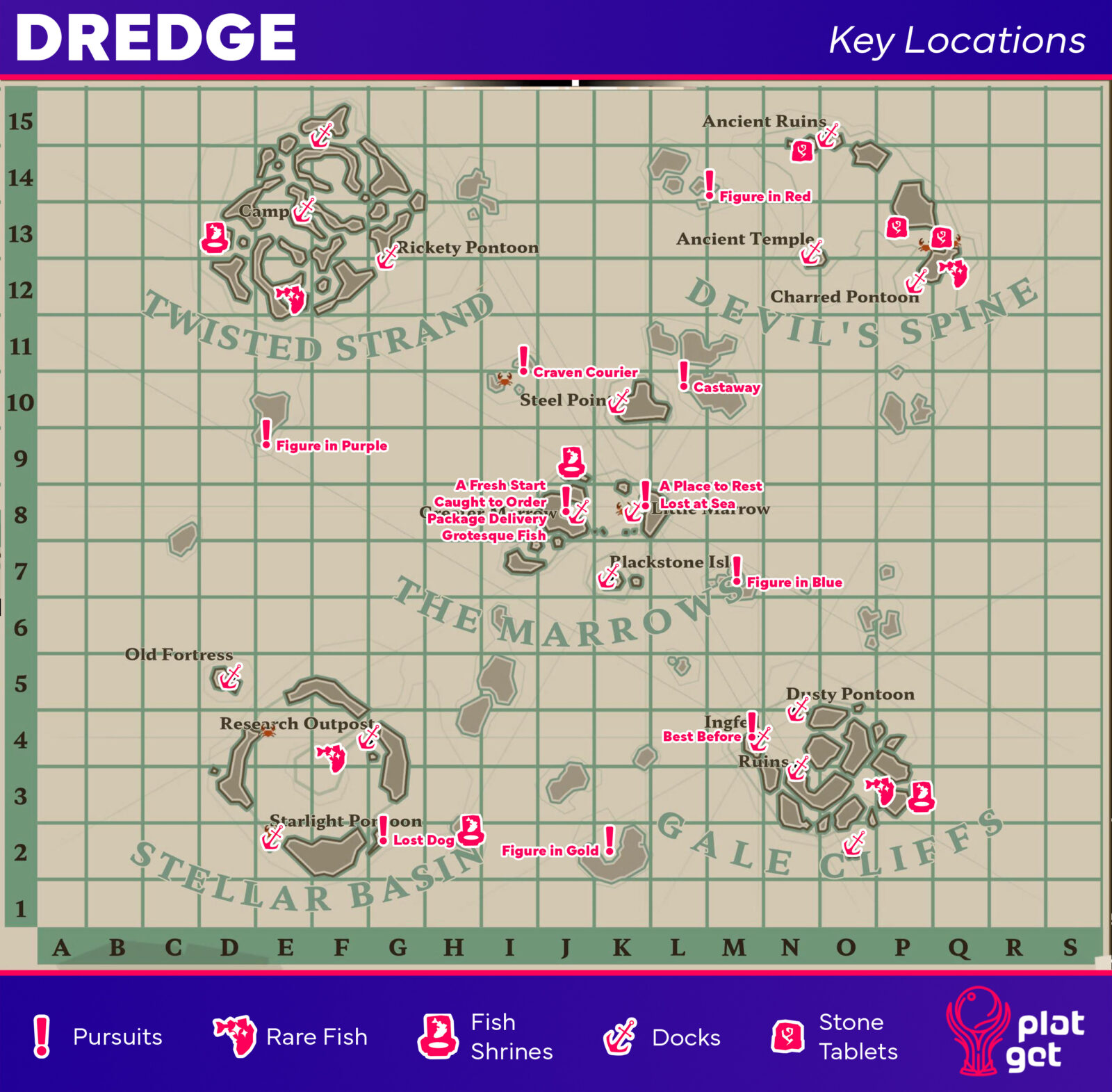 Complete All Pursuits
Providence
Complete all side quests. One way or another.
Using our map above, visit the location of every Pursuit in Dredge and complete the objectives until you have completed all of them. You can track your active Pursuits via the

menu and view your objectives there.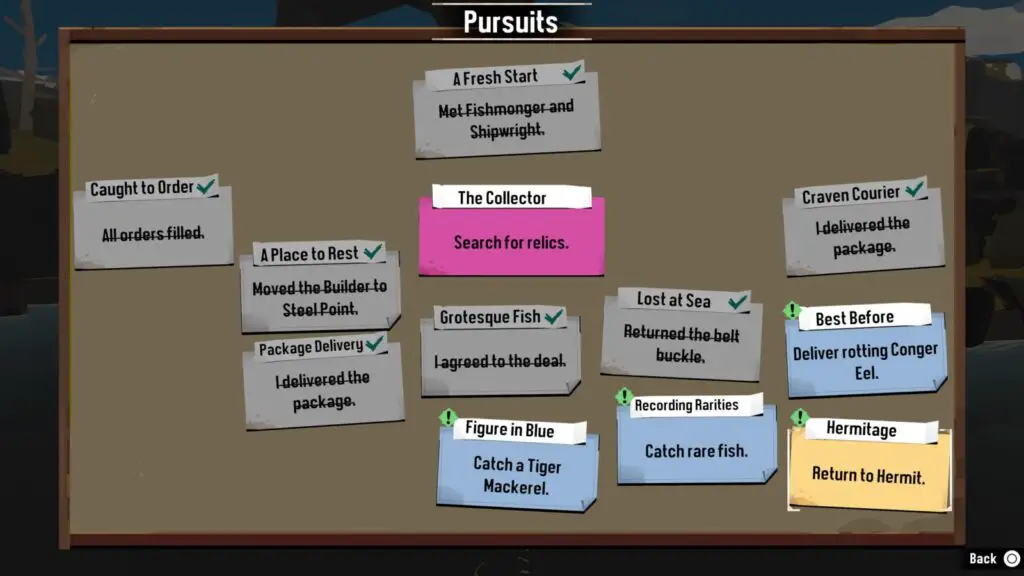 Most of them require you to collect specific fish, which is a good thing really since we'll need to catch them all later.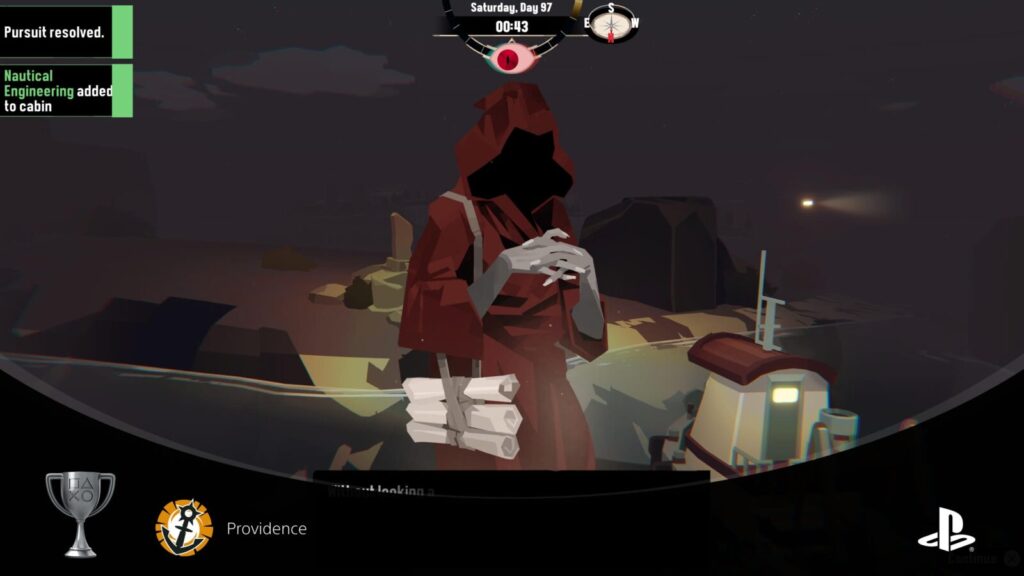 Solve All Shrine Puzzles

Servant of the Shrines
Solve all fish shrine puzzles.
There are four Fish Shrines hidden across the map of Dredge. Each one asks for different sacrifices and once you complete one of these deliveries, you will receive a rare piece of equipment.
To unlock the "Servant of the Shrines" trophy, you will need to complete all four Fish Shrines. Their locations are marked on our map at the top of this phase.
The Fish Shrine in Twisted Strand requires that you simply deliver any Abberation (mutated fish). You can guarantee yourself an Abberation by using the "Atrophy" skill that the collector gave you.
The Fish Shrine in Greater Marrow requires you to deliver 5 curved fish. The best one for this is Cod because you can find them near the shrine and they're easy to catch.
The Fish Shrine in Stellar Basin requires you to deliver these four Oceanic predators:
Hammerhead Shark | Oceanic Equipment | Day or Night | Spawns at H1
Blacktip Reef Shark | Oceanic Equipment | Night | Spawns at I11
Bronze Whaler | Oceanic Equipment | Day | Spawns at I6
Ghost Shark | Abyssal Equipment | Day or Night | Spawns at I4
Lastly, the Fish Shrine in Gale Cliffs requires one Decorator Crab and two Rock Crabs. You can find both of these crabs by simply placing a Crab Pot near the shrine at a depth of 0-5m. Then, just sleep for a couple of days at the nearby Pontoon and go collect your spoils.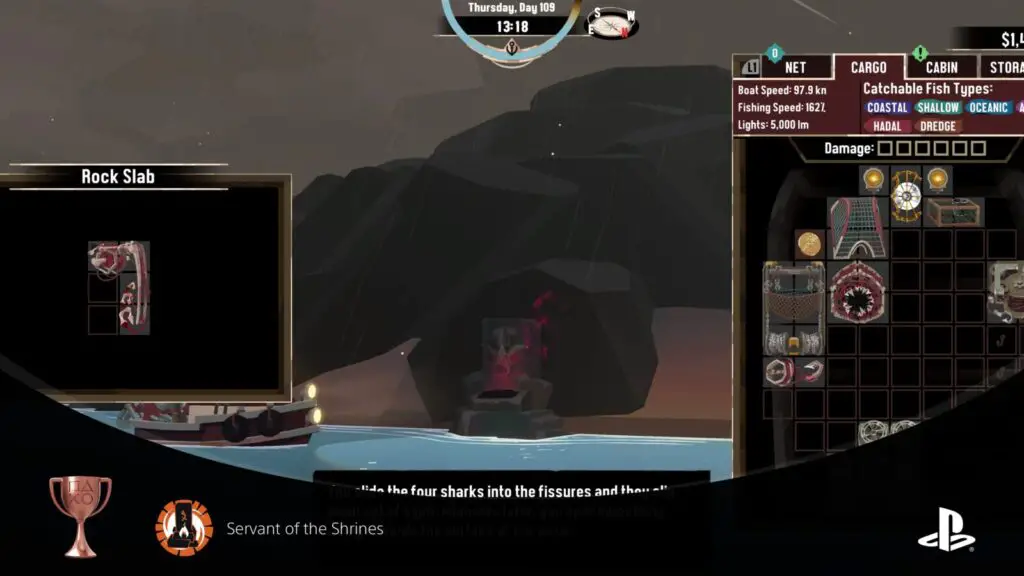 Visit All Docks

Safe Havens
Visit every dock in the game.
For your convenience, every Dock in the game has been clearly labeled on the map at the top of this Phase. Simply sail to and dock at each of the locations to unlock the Safe Havens trophy with ease.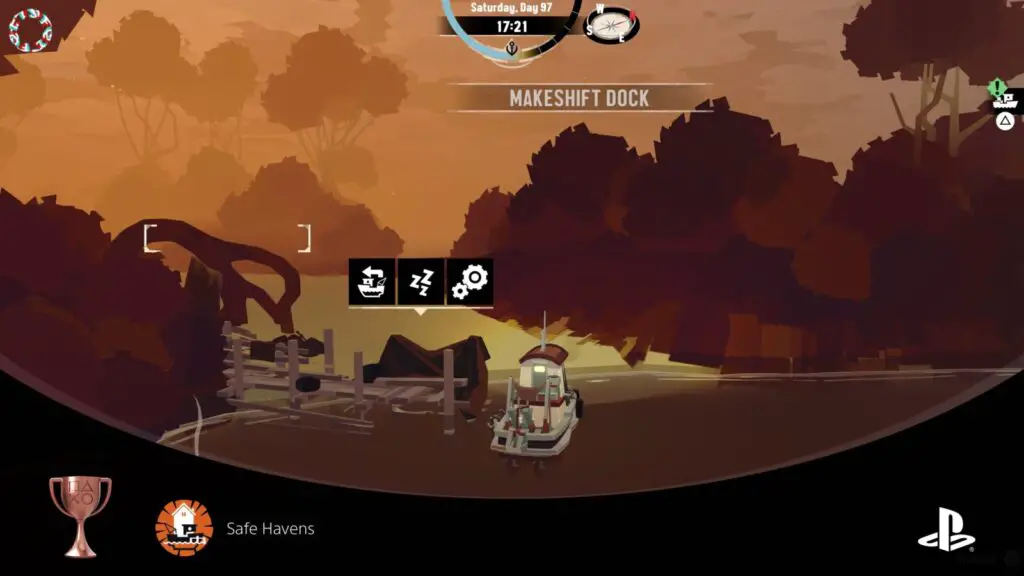 Phase Three | Catch 'em All
I'm sure you knew this was coming… Phase Three of our Dredge Trophy Guide is going to involve hunting down any fish not yet in your Encyclopaedia and then catching them via the appropriate means. The Encyclopaedia is your best possible guide for this section as it not only tells you what fish you're missing, but it tells you what region they're in, what time of day they can be caught, and what methods you must use to catch them!
While you're here, you obviously won't just need to catch every species of fish and crustacean, but you'll also need to snag yourself one of every possible Abberation, too. This is easily accomplished, however. Just read on, this next part is actually pretty chill!
Fish Species Trophies
Master Angler
Catch all known species of fish.
While exploring, you can access your Encyclopaedia at any time to check out the species you have collected so far, the species you still need to collect, and details of any aberrations or fishing requirements.
This trophy doesn't require you to catch every type of aberration, but you will need to for Aberration Attractor, so feel free to use the Atrophy ability to increase your chances of finding aberrations.
This trophy will likely push you to not only research new fishing equipment but to research and install it too. Especially the Oceanic fishing trawler, the only way to catch Anchovies and their aberrations. This is all good progress, though, which will help you drastically during the next phase of our Dredge Trophy Guide.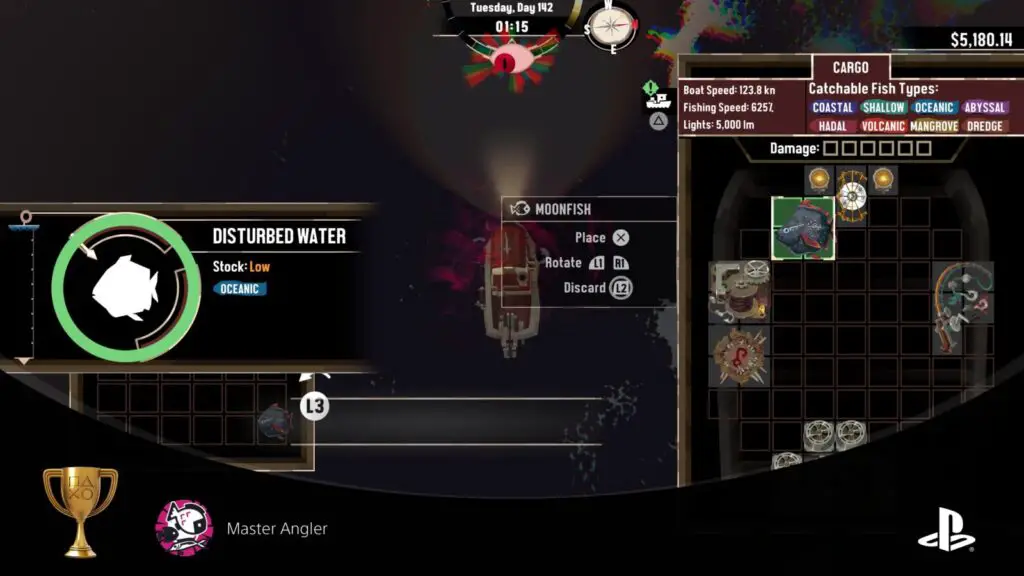 Aberration Attractor
Catch all aberrations.
This Aberration Attractor trophy is near-identical to the Master Angler trophy, except this time you need to catch all Aberrations.
This is actually not as difficult as it sounds. As you browse the encyclopedia, it will tell you the location and fishing requirements of each fish you haven't yet unlocked.
Under each normal fish species, you will see any aberrations that can spawn for that species, with greyed out ones being ones you still need to catch.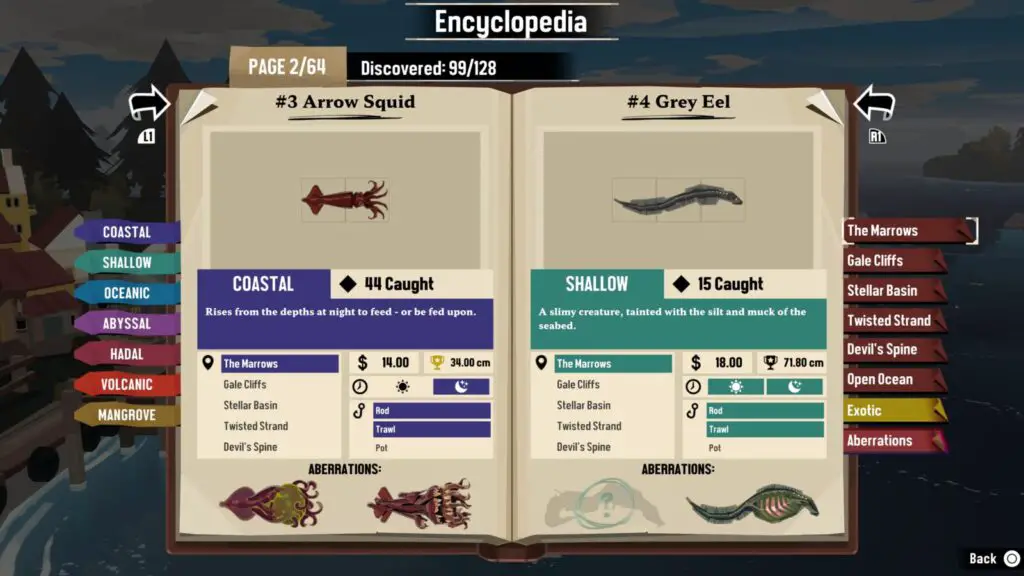 The easiest way to force an aberration to spawn is to face a fishing spot holding that species of fish and then use the "Atrophy" skill from the Collector to instantly kill all the fish in that spot. Typically, though all the fish captured via this method are low quality, you will be pretty much guaranteed an Aberration.
You can then just rest for a day to regain the Atrophy skill and use it on the next species until you have completed your collection.
You'll be pleased to know that aberrations of Crustaceans don't spawn so you won't need any Crab Pots for this trophy. That said, there are some trawling-only aberrations like the Anchovie King, so be sure to trawl plenty and get your trawling gear upgraded.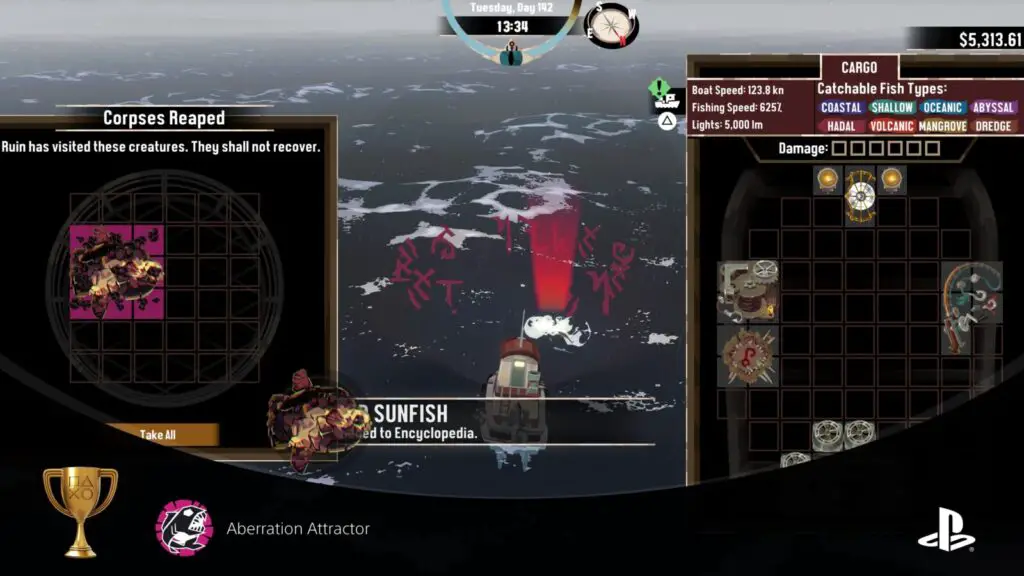 Phase Four | Research and Upgrades
Well, well, well, check you out! Made it quite far now, haven't you?
Just kidding, can you imagine if we patronized you like that?
Welcome to Phase Four of our Dredge Trophy Guide. By this point in your trophy journey, you should have a lot of money and a lot of resources to spend on upgrading your ship. If you've already been upgrading your ship as much as possible, however, you should actually be pretty close to finishing this phase already but will be very void of money or resources.
You'll need to start heading out on expeditions to catch fish and dredge resources to then bring back and sell or apply to upgrades. I recommend taking a nice heavy-duty trawling net out on expeditions. This way, your cargo hold can be reserved for resources while your trawling net fills up with catches to sell.
Use the money you accumulate to then buy Upgrades and Research Points from the Pontoon merchant.
Research Trophies
Upgrade Trophies
Phase Five | Swabbing the Deck
As with any trophy journey, the final phase of our Dredge Trophy Guide involves mopping up a few remaining miscellaneous trophies, most of which you'll undoubtedly have already earned or at the very least progressed.
Miscellaneous Trophies
PlatGet!
From the Depths
Obtain all other trophies.
After collecting every trophy in this Dredge Trophy Guide, the "From the Depths " Platinum Trophy will unlock. Congratulations!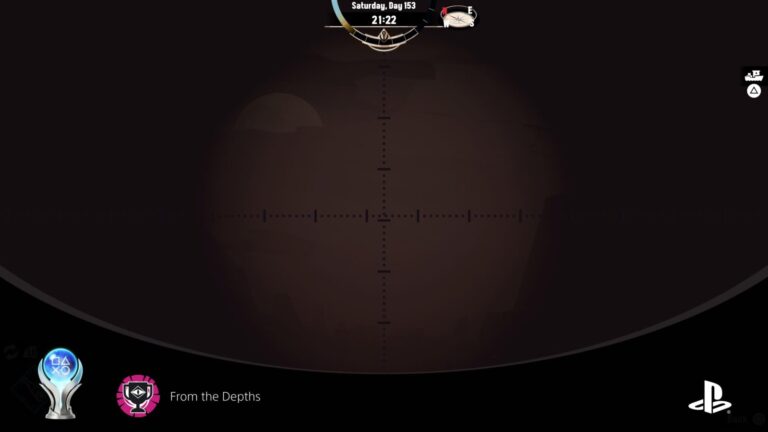 Thanks for Reading
Plat Get!
Thank You!
Thank You for choosing PlatGet as your source for this Dredge Trophy Guide.
Wondering what to complete next? Browse our complete guide selection or check out our friends at PlatPrices.com to filter the PS Store based on price, trophy difficulty, or completion time.
Follow us on Twitter @GetPlat for updates on new guides and occasional anecdotes about our platinum journeys.
We've Partnered with NordVPN
You may see links to NordVPN products and services on our site. Purchasing a NordVPN Subscription via one of these links is a great way to support us! You would be helping us continue releasing quality guides—as we'll receive a small commission—but you'll also get a great deal on the world's leading VPN!
Grab the Special Deal!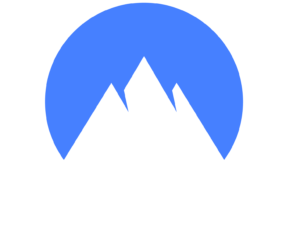 This Guide uses our Trophy Tracking features!
Here on PlatGet, you will sometimes see the new tracker on trophies in certain trophy guides. These tracking tools allow you to manually keep track of your own trophy progress without having to give us any personal details or create an account.
The tool uses localStorage to save and load your changes, allowing you to even leave and return in some cases. However, for best performance and to ensure your tracking details aren't lost, try to keep this tab open until you're done with your trophy journey and avoid refreshing as much as possible.
Close