PlayStation 5
Need for Speed Unbound Trophy Guide
Trophies
1
5
8
28
FAQ
How long does it take to beat Need for Speed Unbound and unlock all trophies?
How difficult is it to beat Need for Speed Unbound and unlock all trophies?
Does Need for Speed Unbound have online trophies?
Does Need for Speed Unbound have difficulty-specific trophies?
Does Need for Speed Unbound have missable trophies?
Does Need for Speed Unbound have glitched trophies?
What is the minimum number of playthroughs required to unlock all trophies in Need for Speed Unbound?
Does Need for Speed Unbound have a Platinum Trophy?
Need for Speed Unbound Trophy Guide and Road Map for PS5
Welcome to our NFS Unbound Trophy Guide. Need for Speed Unbound s EA's latest entry into the Need for Speed franchise. The gameplay and trophy journey don't differ too much from that of the last Need for Speed game we wrote a trophy guide for.
The main unique feature of Unbound over other NFS games is the introduction of a cel-shaded anime-style visual effect. Unfortunately, this style doesn't extend as far as I would have liked. Only character models and racing effects take on this cel-shaded style, whereas the rest of the game looks and feels like every other NFS game in the market.
All in all, it is a decent game, as most NFS games are, but it doesn't bring anything that innovative to the table, and the retail price of the game is absurd given that fact. At least the trophy journey is relatively painless.
Phase One - Complete the Main Story
From the Title Screen, choose to play the Need For Speed Unbound Story campaign. Here, you'll earn a good collection of story-related trophies naturally and probably a good amount more along the way.
You can play however you like in this phase; complete every available race every day if you want, or just play the big-payout races and move on. You can play on any difficulty you like, and as nothing is missable, you can complete side activities if you want, or you can safely just ignore them until later in your trophy journey.
Your main focus should be to just enjoy the game and make sure you have the right funds/vehicles for the qualifiers on the Saturday of each in-game week.
If you're ever unsure what to do next, press

while driving around to open the quick menu, then press

to track whatever the game recommends doing next. If there's nothing to do, just go back to the safe house and end the session or change to a different-tier vehicle for access to other events!
To save yourself some hassle in the future, you could also try to knock out all of the Misc Story Trophies during this phase, before moving on to Online Mode in Phase Two.
Unmissable Story Trophies
Phase Two - Online Mode
Online Mode features free-play in the same map as Story Mode but also offers myriad online play features. Your progress here is separate to story, so your Garage Upgrades will reset and you will have one B-Tier car to start off with. You can borrow loaner cars for other events, though, so don't worry too much about building a good collection of vehicles again.
Many of the Online Trophies can be boosted with friends, so feel free to put together a party of up to 4 players to complete the trophies with.
Fortunately, your collectible and activity progress does carry over, so you can continue working on those throughout this phase if you want or leave them until the next Phase of our Need For Speed Unbound Trophy Guide.
To save yourself some hassle, you could also go out of your way to collect all of the Misc Online Trophies while you're here before moving on to do Cleanup in Phase Three.
Online Playlist Trophies
Phase Three - Cleanup
Aside from a handful of miscellaneous trophies, you should only need to really mop up the remaining Collectibles and Activities. Fortunately, we have maps below that you can use to hunt down each and every one with ease. Just stock up with the best car you've got and something good to enjoy in the background then get to work.
It's been a long trophy journey so far but once you're over this last hurdle the Platinum Trophy is all yours.
You'll likely need to dip in and out of Story Mode and Online Mode depending on how many Misc Story Trophies or Misc Online Trophies you still need to acquire.
PlatGet!
The Need for Speed!
The Need for Speed!
After collecting every trophy in this Need for Speed Unbound Trophy Guide, the "The Need for Speed!" Platinum Trophy will unlock. Congratulations!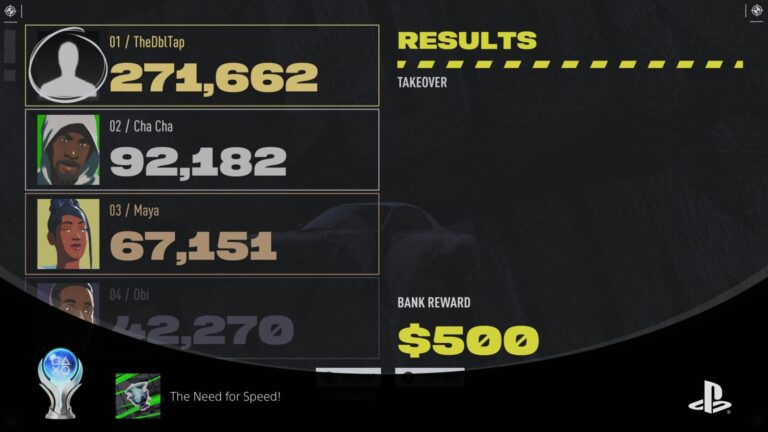 Thanks for Reading
Plat Get!
Thank You!
Thank You for choosing PlatGet as your source for this Need for Speed Unbound Trophy Guide.
Wondering what to complete next? Browse our complete guide selection or check out our friends at PlatPrices.com to filter the PS Store based on price, trophy difficulty, or completion time.
Follow us on Twitter @GetPlat for updates on new guides and occasional anecdotes about our platinum journeys.
We've Partnered with NordVPN
You may see links to NordVPN products and services on our site. Purchasing a NordVPN Subscription via one of these links is a great way to support us! You would be helping us continue releasing quality guides—as we'll receive a small commission—but you'll also get a great deal on the world's leading VPN!
Grab the Special Deal!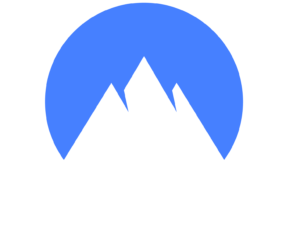 This Guide uses our Trophy Tracking features!
Here on PlatGet, you will sometimes see the new tracker on trophies in certain trophy guides. These tracking tools allow you to manually keep track of your own trophy progress without having to give us any personal details or create an account.
The tool uses localStorage to save and load your changes, allowing you to even leave and return in some cases. However, for best performance and to ensure your tracking details aren't lost, try to keep this tab open until you're done with your trophy journey and avoid refreshing as much as possible.
Close