Not all Platinums are Created Equal
Twin Robots was developed by Thinice Studios and published by Ratalaika Games. If you, too, are a trophy hunter then Ratalaika is an all-too familiar name. You'll see that little pixelated German shepard in your mind and maybe feel a little excited. Why?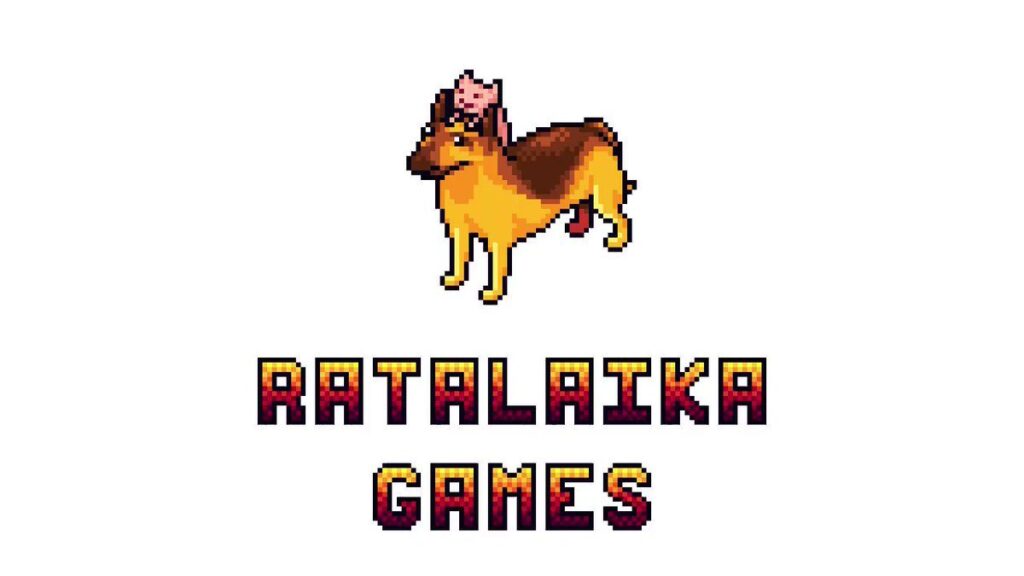 Because they're the Kings of easy plats. Whenever a Ratalaika game gets published it's almost always easy to acquire the platinum. It would appear that this is part of their marketing strategy. In order to convince the masses to purchase their selection of truly forgettable indie games, Ratalaika appear to suggest to the developers that an easily achieved platinum is the key to success… And it works!
As it turns out, it's not a marketing ploy. Ratalaika simply port indie games to PS4 and have stated that in order to reduce the amount of time their team needs to spend bug-testing platinum triggers they typically place all trophies within the first few hours of a game so their team don't need to play it too much. I mean, sure, that makes sense but it's also quite a lazy approach, isn't it? Either way, I suppose it works in their favour.
Trophy hunters everywhere, including myself and MrZhangetsu, scrape the barrel-bottom for their games so that in just a mere couple of hours our shiny platinum collection can be a tiny bit larger. 
This is a tale of how Twin Robots killed that habit… 
Ratalaika Weekends
At the height of our obsession with easy Platinums, MrZhangetsu and I would collect 10-15 of Ratalaika's indie games or similarly poor-quality easy platinums and then meet up on a Weekend to complete them all. 
Here's the full list of easy 5-hour-or-less easy platinum games we completed on these weekends:
My Name is Mayo
Mr. Massagy
36 Fragments of Midnight
Claire
Goosebumps: The Game
Metropolis: Lux Obscura
Coffin Dodgers
Nubla
Inksplosion
Super Destronaut DX
Hex Tunnel Touch
Tetra's Escape
The Long Reach
Jack N Jill DX
Midnight Deluxe
Burly Men at Sea
The Bunker
Access Denied
Storm Boy
Drowning
Planet-RX
Daggerhood
Heroes Trials
Albedo: Eyes From Outer Space
FullBlast
Dying: Reborn
Squareboy VS Bullies
Metagal
Peasant Knight
Devious Dungeon
Super Weekend Mode
Shadow of Loot Box
Some of these were much worse than others. Hex Tunnel Touch for example, was a horrendous and rage-fuelling nightmare of a game which offered nothing in the realms of fun, whereas Metropolis: Lux Obscura was a fun and unique puzzle-fighter type game with a lot of interesting twists and turns to keep you on your toes and enjoy the whole game from start to plat. 
Once the well began to run dry these weekends became sparse and we would find and plat an easy game every once in a while solo instead. This actually killed a lot of the fun. Without another there to share your exasperation at these terrible games it becomes more of a chore to complete them, cue Twin Robots…
Playing Twin Robots
Twin Robots is a very basic platforming game, you move through a side-scrolling level, jump from platform to platform in order to navigate, and try not to get killed by spike traps, saw blade traps, and lasers. 
These levels are extremely bland with hardly any colour or interesting lighting. Almost zero effort has been put in to make the place look like a laboratory or a factory or anything even remotely imaginative, it's all just flat untextured shiny block after flat untextured shiny block.
Their ultimately irritating attempt at making the usual platforming formula a little more exciting is to add a second character, hence; Twin Robots. 
At the start of every level one of the robots is imprisoned and the other is not. The goal is to head out into the level looking for a switch which will free your twin, and then reach the goal with both robots. This is pretty tricky when everything in the level is an untextured block without much to indicate where you are in order to help you navigate.
Jumping uses energy which you can recover from glowing tiles on the ground, running over them will recharge the robot. Running out of energy results in the robot "dying". You can also magically transfer some energy from one robot to the other when necessary. It's okay to reach the goal with only one robot, but if you want that shiny platinum you obviously need to be finishing levels with both robots intact. 
Dying is all too easy when the majority of the traps have oversized or misaligned hit-boxes and all it takes is a slight tap from one of these to damage your robot eventually resulting in the need for a level reset. This rinse-and-repeat process gets extremely irritating when 90% of level resets are down to the game being unpolished.
The devs also made the inconceivably irritating decision to include semi-realistic physics to certain objects in the game. At some points you will need to activate a switch by placing a block on it, standard platformer shenanigans, except the blocks are physics enabled and weigh about the same as an empty cardboard box. 
To move these blocks around you don't push them, pick them up, or have any real control about where they're going, you just have to run at them and launch them and hope that they land somewhere reasonable. You can make minor adjustments by giving the objects small taps from the side by inching towards them, but due to the unpolished and glitchy nature of the game, this will sometimes result in the block being launched at light speed somewhere entirely undesired.
Speaking of glitches, the doors are just about the most broken part of Twin Robots. If you get too close to a closed door the robot will actually clip through it and, oh boy, does the PS4 not like that. The game will slow to around three frames-per-second while you wrestle with the controller to try and free yourself from this before the game can crash or your PS4 can explode. Couple this with physics-enabled boxes which frequently get accidentally launched right up against these doors and you have a very bad time on your hands.
Platting Twin Robots
Acquiring the plat for this game is simple enough in theory. There are 28 levels to complete, each more difficult than the last. And when I say difficult, I don't mean difficult, I mean horrendously boring and down-right frustrating. The amount of times you'll die from hitting nothing, or get stuck in a door, or fall prey to spontaneous defiance of physics, or some other irritating factor of this poorly made game and then have to restart that level is innumerably infuriating, especially towards the end.
This would be much less of a pain if you could simply complete the level with only one robot, but no, you want that plat? You save them both.
Imagine thinking to yourself one day, "what's a good mechanic for my new indie game? I know, I'll make everyone complete every level at least twice." Because that's what the devs at Thinice thought would be a great idea by asking that you rescue both robots.
As well as this, some levels contain batteries. These useful pickups give your robot a large boost in energy, filling the meter entirely. A good tip with these is to transfer almost all your energy to the second robot before picking one up as then you'll have both robots at full capacity. Some levels don't contain a battery and levels 12 and 13 contain 2 batteries. Luckily you can track this from the level select because you need to find and collect them all for the platinum. Don't worry, they're not very well-hidden.
If you can do all that, all that's left is to die in various different ways for each associated trophy and then complete a few simple misc trophies. Here's a stupid one:
Frogger
Jump 75 times in one level, using the same robot
Really? That's the exciting and fulfilling challenge Ratalaika could come up with? Jump 75 times?… Jeez.
How about this one too:
I am the One Who Knocks
Run against a closed door
How can this not be intentional? The closed doors cause the game to freak out and drop frames at an alarming rate, it's the one most specifically broken part of the game which, if the devs are too lazy or unskilled to fix it, you'd imagine they'd want to hide. Apparently not. They appear to be proud of the way it makes even my PS4 Pro scream in agony.
As you can see, it is an easy platinum and if it weren't for the multiple cons and irritations of this game I'd have no problem, but it's just a lazily made platforming game with what vaguely resembles a unique and interesting mechanic lightly draped over it.
No More Platinum Bore
This game was my breaking point. I realised I wasn't having fun playing these games just so the number of platinums I earned would go up. Pair that with the satisfaction I got from finally getting the Beat Saber platinum or having the fastest Platinum time for Sprint Vector and I slowly but surely made the decision to stop playing games just because the time-to-plat is less than 5 hours. Sure, I might miss out on the odd hidden gem in Ratalaika's alarmingly fast-growing library of indie games, but it's better than wasting my own time and money playing these atrocious games just to arbitrarily add another number to my total plat count. 
In a recent discussion with MrZhangetsu we came to the conclusion that the value in a platinum is self-assigned, and doesn't it really need to be that way? When you can earn the same thing from playing half a Ratalaika game that you can earn from putting 300 hours into Monster hunter, Ratalaika reduce the base value of a Platinum with each game that they release until that shiny total platinum number becomes utterly meaningless. So what we are really collecting here is stories, memories, mementos of the time and effort you put into a game, so why collect 50 platinums that mean nothing to yourself or anyone else, when you can put in the time for 1 extremely meaningful platinum that you can be proud to own?